About listing Cattle for Sale on The Cattle Range…
---
How to Submit a Listing...
Unless you have listed cattle since September 1, 2021, you will need to create an account (see below).
The Listing Forms include a 'Payment Section' from which the $15 Listing Fee can be paid.
Listings will not be processed until payment is received.
Shown below are the steps to submit a listing.  After an account has been created, you will only need to login to submit future listings.
Additionally, you will be able to login to your account and manage your listings… Make changes to price, weight, comments, mark SOLD, etc., as well as add or remove photos.
New listings undergo an approval process and are not immediately posted.  Listings received during business hours are normally approved and posted within an hour.  Listings received after business hours will be processed the following business day in the order received.
Videos:  Raw video files, e.g., MP4 files, won't play on a webpage because different browsers support different video formats.  In order to be viewed on your listing, you need to upload the video files on a platform such as YouTube or Vimeo, etc.  Once processed, copy and paste the video URL into the Video URL section on the listing form or email the URL to tcr@cattlerange.com
---
Click 'My Account' and then 'Create Account'
The 'My Account' link is located in the top, right area of the webpage.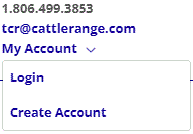 > > >
---
Complete the registration form and click 'Create Account'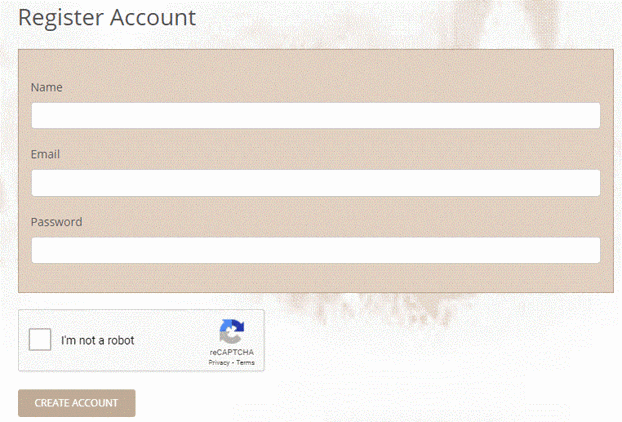 > > >
---
Then click 'SUBMIT A NEW LISTING'

> > >
---
Choose a 'Cattle Class' and complete the form making sure to complete all Required Fields*.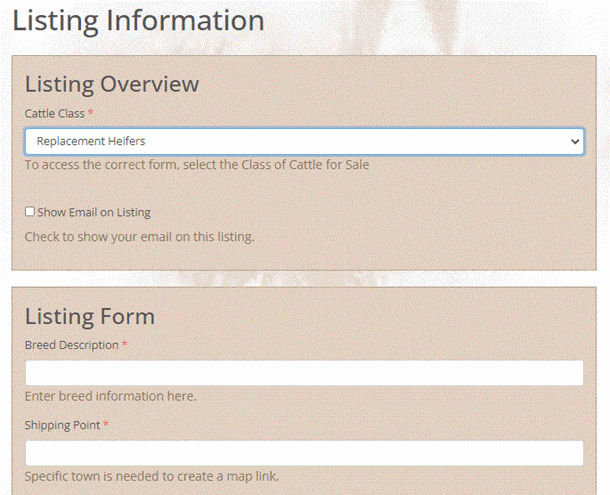 Add your video URL's from platforms like YouTube or Vimeo.  Raw video files will not open on a listing.  Upload your video file(s) to a platform like YouTube or Vimeo and then paste the video URL into the listing form.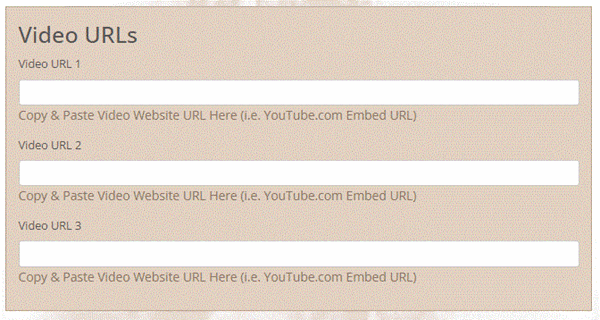 Choose an Enhancement (Optional) and agree to the Terms & Conditions. 
Then, click 'SUBMIT'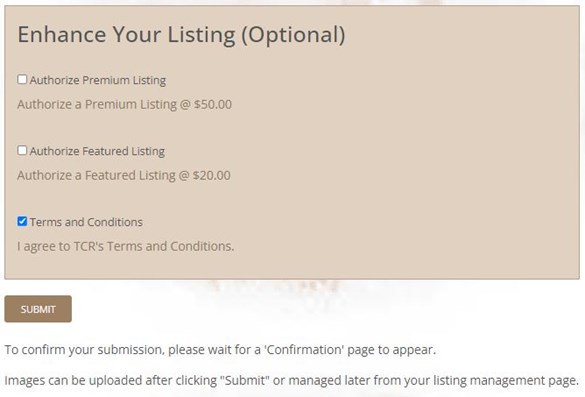 > > >
---

Click on 'PROCEED TO PAYMENT' if you do not have photos. You will see the screen below to use our secure payment center.
Click 'CONTINUE TO UPLOAD PHOTOS' to upload photos for your listing prior to payment. Once you are on the 'Manage Listing Photos' page, click 'UPLOAD NEW PHOTO' to add 1 photo at a time. You can also remove any photo you choose. After adding your photos, click 'PROCEED TO PAYMENT' to use our secure payment center as shown below.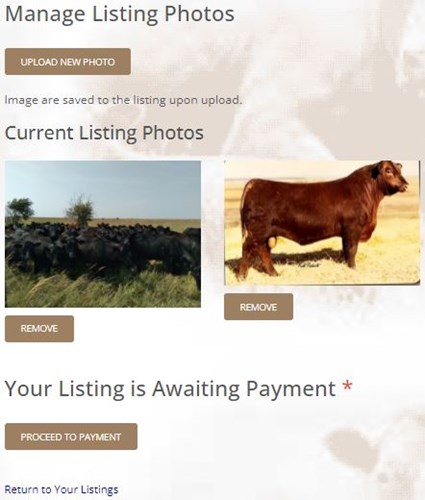 > > >
---
Enter your payment information and click 'Pay'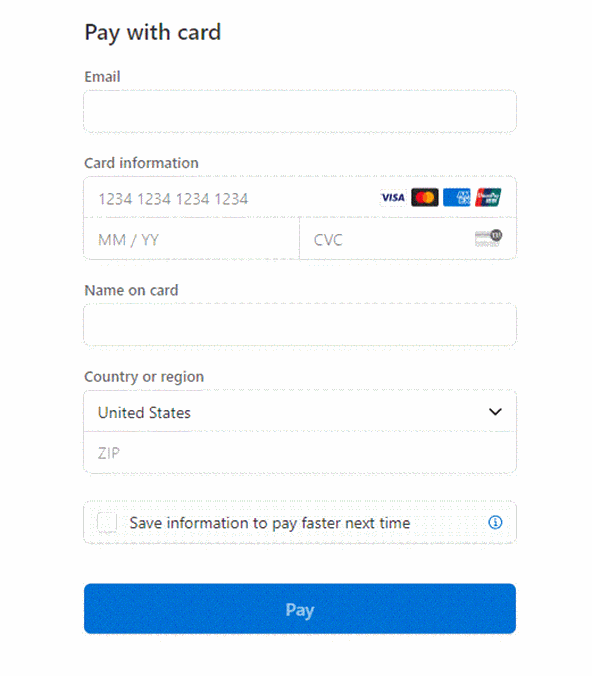 > > >
---

> > >
---
You can manage your listing(s) or submit a new listing from this screen.