Weekly Beef Export Highlights:
Beef sales continue to struggle as record high prices for this time of year have taken a toll. China was a major driver for the market in October and November but sales to this market have slowed down considerably in recent weeks. We do not think it is a coincidence that the slowdown came once China lifted the restrictions on Brazilian beef exports.
Shipments to China last week were just 641 MT, 41% lower than the average of the previous four weeks.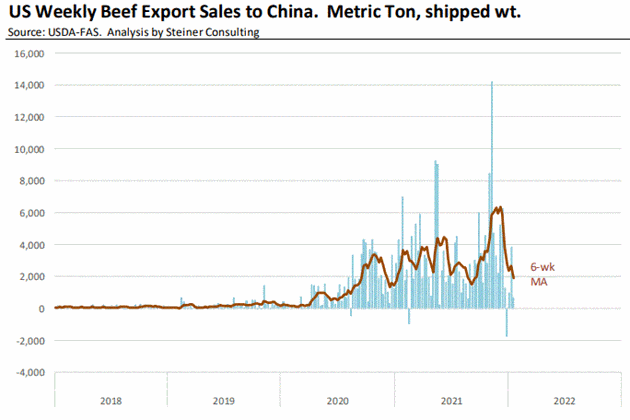 Since late December weekly sales to China have averaged around 1000 MT/week, half the pace of shipments. Back in October and November shipments were close to 3,000 MT/week and China during certain weeks was the biggest market in terms of sales volume. Sales to Korea were strong at 6,218 MT and sales to Japan also showed improvement at 3,900 MT, 28% higher than the average of the previous four weeks. But smaller markets continue to struggle.