8 Brahman Cross Bred Heifers... N. Central AL
Listing Number

310C853
Location

N. Central Alabama
Ship From

CULLMAN, ALABAMA
Breed

Brahman
Registered?

No
Number for Sale

8
Origin
Age

18-22 MONTHS
Est. Weight

875
Frame

Moderate
Condition

Fleshy
OCV

No
Horns

Yes, have not been tipped.
Pasture/Feed

Fescue
Bred To

Exposed to Hereford and Angus bulls
Preg Checked

Selling as Exposed
Sell Part/All

Buyer Takes All... Excluding Unmerchantable Cattle
Delivery Date

Available now
Price

$1500
Firm/Negotiable
Payment Terms
Seller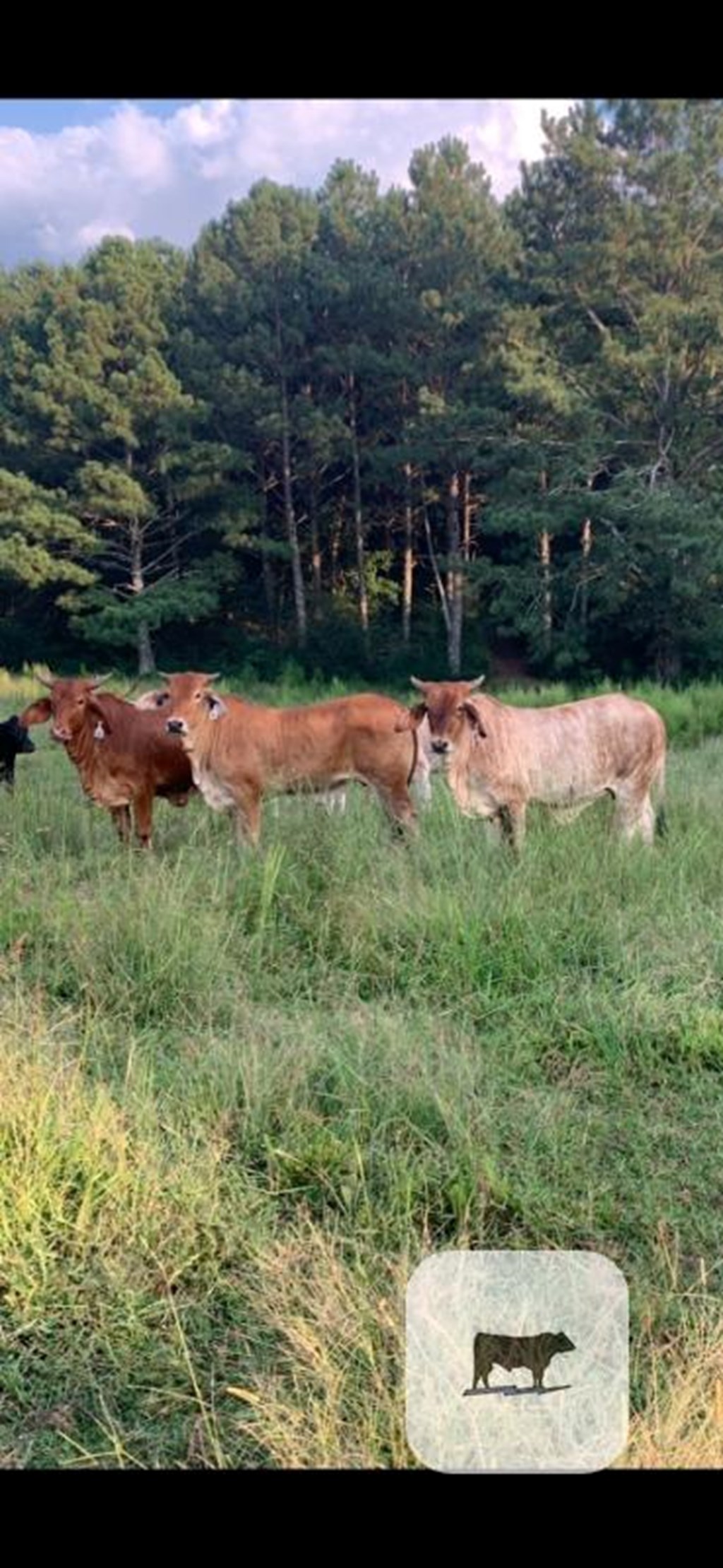 RILEY HANCOCK
Cell Phone: 256.339.0747
Best Time to Call: anytime

NO SOLICITATIONS... To do so makes you both a nuisance and unethical.