70 Braford Rep. Heifers... Central TX
Listing Number

310D790
Location

Central Texas
Ship From

Bryan TX
Breed

Braford
Registered?

No
Number for Sale

70 Head
Origin

Native
Age

13 - 16 months
Est. Weight

675 - 900 lbs
Frame

Moderate to Large
Condition

Medium Flesh
OCV

Yes
Vaccinations

Cavalry 9, Bovishield Gold one shot, Brucellosis, MultiMin, Dewormed with Valbazon
Horns

Polled or tipped
Weaned
Sell Part/All

Any Number
Delivery Date

Available now
Price

$1885 per head
Firm/Negotiable

Firm
Payment Terms

Check, Cash, ACH, Wire Transfer, Credit Card
Seller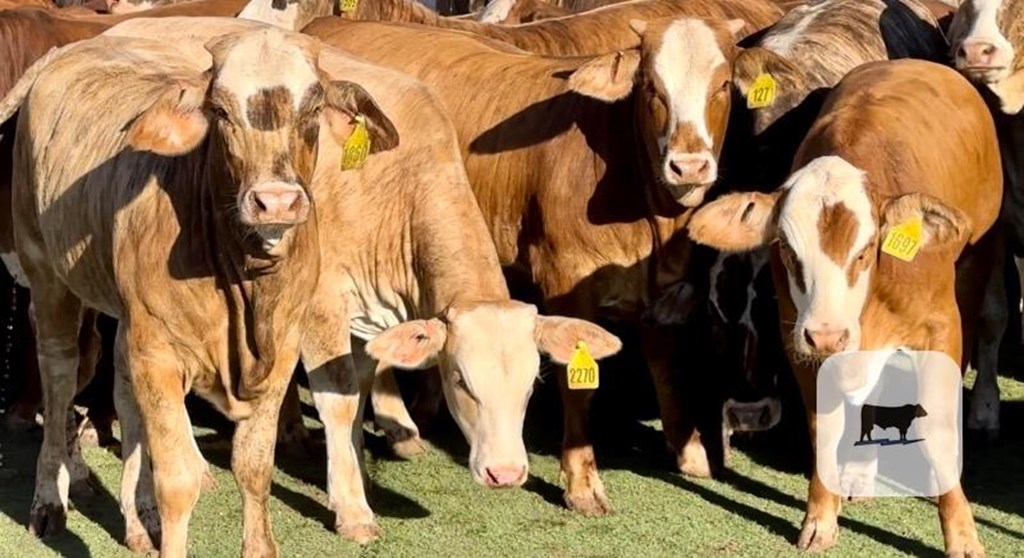 If you're looking for that hard to find Braford female that has been time and again proven, then check out this fancy set ready for the picking!!
These heifers will make tremendous momma cows that raise outstanding offspring.
They will be big boned, heavy muscled cows that are heat tolerant, production machines!
Come out and hand select your next replacements from the kind that will make a difference on your bottom line!
We are selling choice on any number. These heifers are longtime weaned and fully vaccinated.
J & J Cattle Co
Justin
Home Phone: 979-574-9149

NO SOLICITATIONS... To do so makes you both a nuisance and unethical.