150 Angus Cross Bred Heifers... Northeast KS
Listing Number

310D675
Location

Northeast Kansas
Ship From

White City, Kansas
Breed

Angus
Registered?

No
Number for Sale

150
Origin

Native
Age

19 months +
Est. Weight
Frame

Moderate
Condition

Medium Flesh
OCV

Yes
Vaccinations

Pre-breeding: Vista 5VL5-SQ, Ultra Choice 8, Moraxella Bovoculi, IvermectinPreg ck: Triangle 10 HB, Moraxella Bovoculi, Ivermectin.
Horns

Polled
Pasture/Feed

Native grass
Bred To

Crawford Guarantee 9137, RL Justice, Connealy Guard Rail 923E Pasture Exposed to LBW, strong carcass, good maternal Blythe Angus bulls
Preg Checked

Already Checked
By Whom

Dr. Kathryn Miller, DVM
Start Calving

February 1, 2024
Finish Calving

April 15, 2024
Sell Part/All

48,000 lb. Load Lots
Delivery Date

Available now
Price

$2,900 per head
Firm/Negotiable

Negotiable
Payment Terms
Seller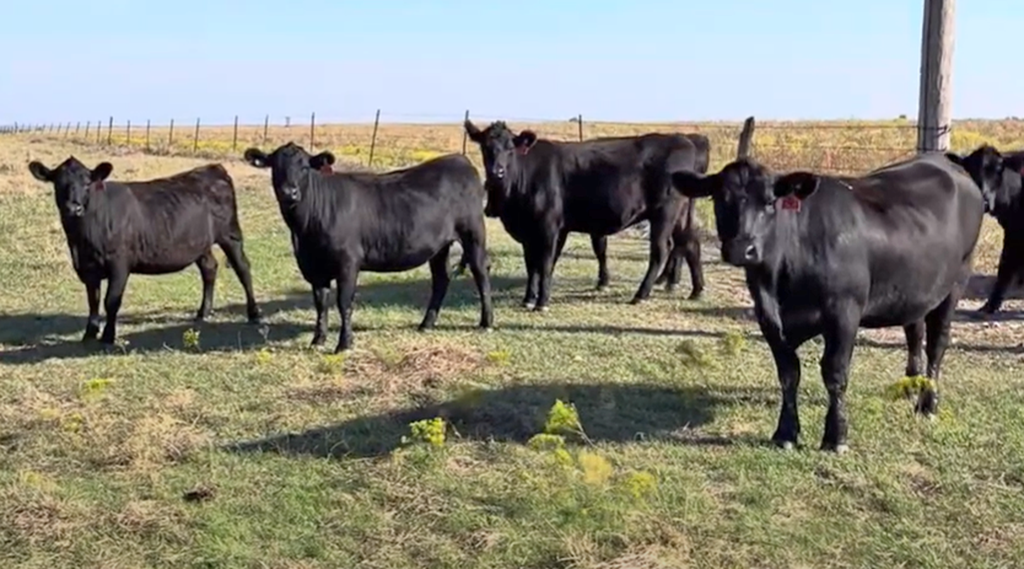 Blythe Family Farms has been developing heifers for more than 25 years...
We develop these heifers as if we were keeping them--and we have often chosen some to keep from the spring heifers.
We select bulls to ensure a live, healthy calf that will take off and grow when they hit the ground!
They are fully vaccinated, BVD-PI negative - About Tested BVD-PI Negative.  
Calm disposition, and pelvic measured--everything to make sure you get the best heifers around!
Blythe Family Farms
Duane Blythe
Business Phone: 785.466.1883
Alternate Contact: Debbie Lyons-Blythe
Alternate Contact Phone: 785.466.1338

NO SOLICITATIONS... To do so makes you both a nuisance and unethical.