24 Belted Galloway Cows w/ 6+ Calves... E. Central AL
Listing Number

309D570
Location

E. Central Alabama
Ship From

Citronelle, Alabama
Breed

Belted Galloway
Registered?

No
Number for Sale

24
Origin

Alabama
Age

Cows 3 to 9 yrs, yearlings 18 to 24 months and calves 3 to 6 months (6 Calves as of 9/11)
Est. Weight
Frame
Condition

Medium Flesh
OCV

No
Horns

No
Pasture/Feed

Native pasture grasses
Bred To
Preg Checked

To Be Checked
Sell Part/All

Any Number
Delivery Date

Available now
Price

$34,000
Firm/Negotiable

Negotiable
Payment Terms
Seller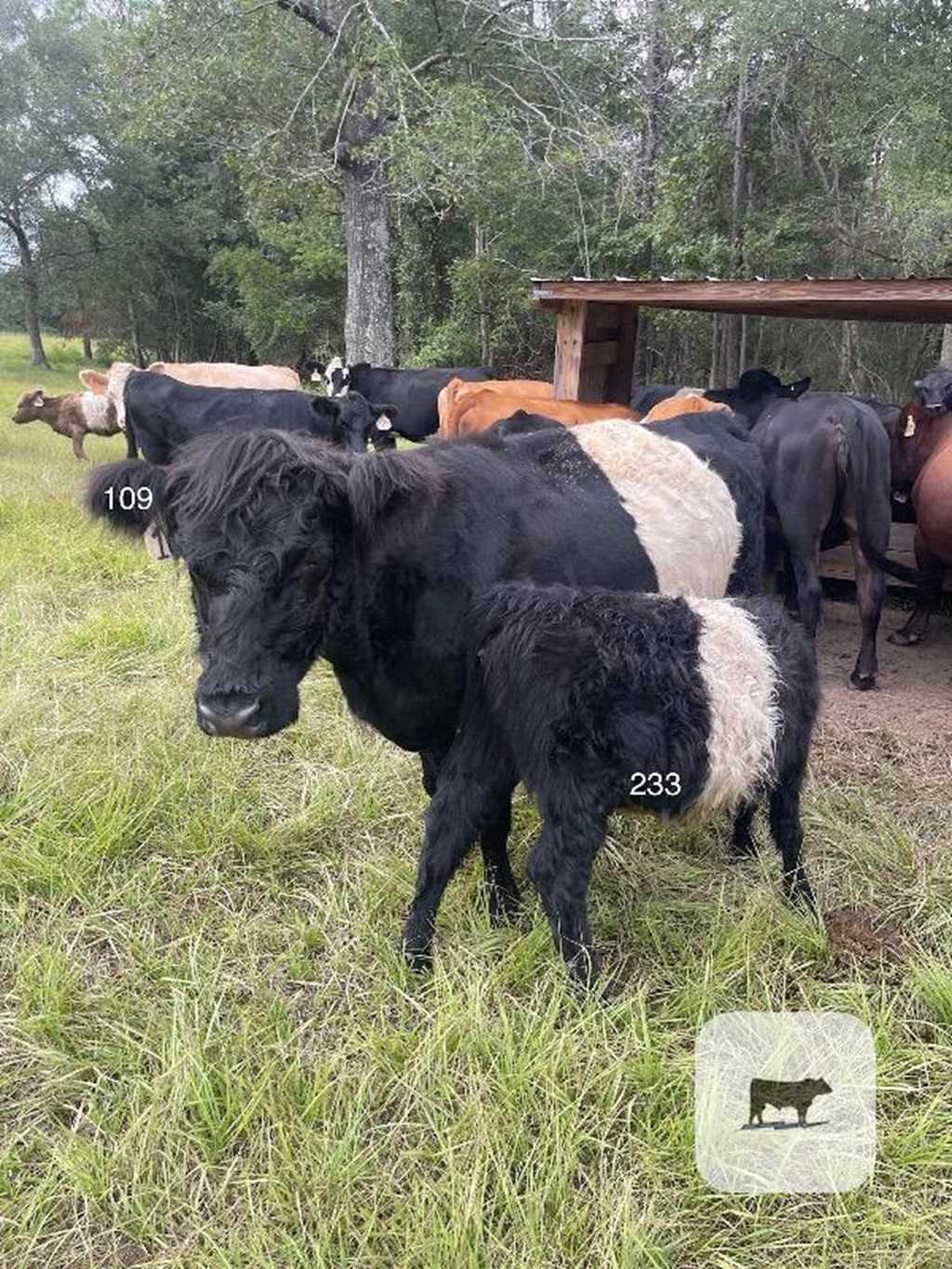 This group of cattle are on a regenerative farm...
Very low input, grass efficient, easy keeping and extremely gentle.
6 Calves as of 9/11
This would make a great starter heard for someone and already has 8+ yearlings that are 90% finished on grass.
Brent Shirah
Cell Phone: 334-797-9757
Best Time to Call: Anytime

NO SOLICITATIONS... To do so makes you both a nuisance and unethical.