20 Brahman Cross Bred Heifers... Southeast TX
Listing Number

309C749
Location

Southeast Texas
Ship From

Weimar, Texas
Breed

Brahman, Crossbred
Registered?

No
Number for Sale

20
Origin
Age

19-20 months
Est. Weight

950-1050
Frame

Moderate to Large
Condition

Medium Flesh
OCV

Yes
Vaccinations

Ivomec plus injectable, multi min, 8-way, stand guard fly spray.
Horns

None
Pasture/Feed

Native pasture and cubed regularly. Free choice mineral.
Bred To

Angus bulls
Preg Checked

To Be Checked
By Whom

Local veterinarian, Dr. Kurt Kainer
Start Calving

October
Sell Part/All

Buyer Takes All... Excluding Unmerchantable Cattle
Price

$2400 per head
Firm/Negotiable

Negotiable
Payment Terms

Wire transfer or certified funds
Seller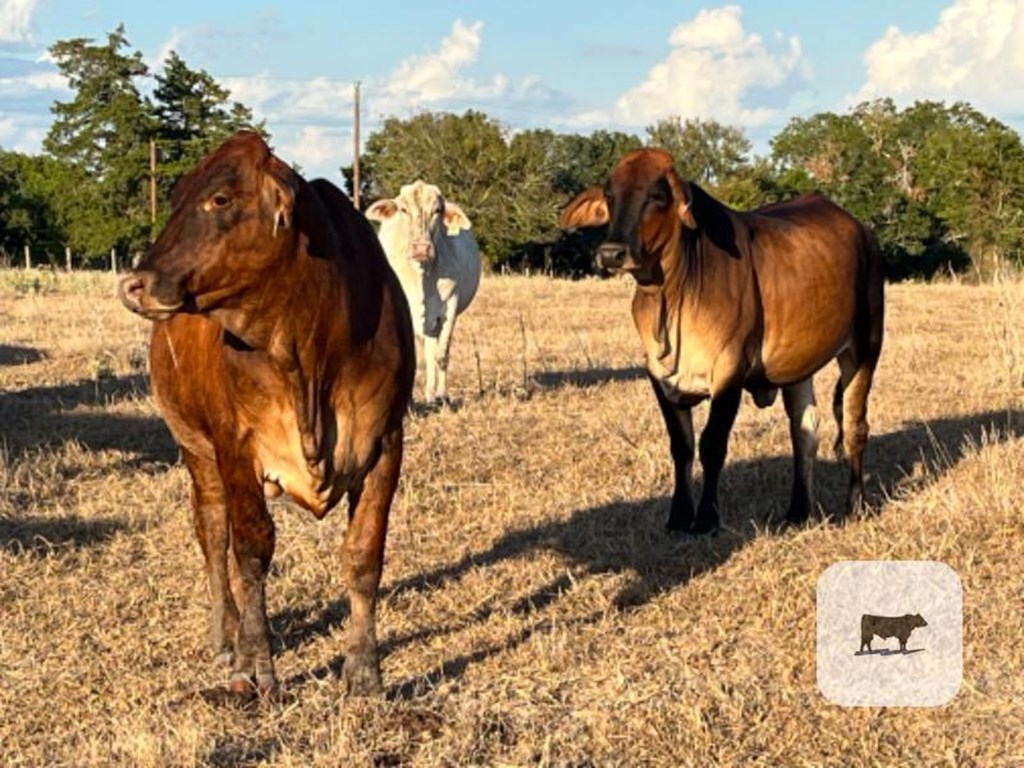 This set of heifers will sell themselves... Big and in good shape
They are a true set of ranching heifers.
Ready to go anywhere.


RK Cattle Company
Rory D. Koehn
Home Phone: 979-561-6430
Cell Phone: 979-561-6430
Best Time to Call: Anytime

NO SOLICITATIONS... To do so makes you both a nuisance and unethical.