1 Reg. Angus Cow... Northeast TX
Listing Number

309D599
Location

Northeast Texas
Ship From

Valley View TX
Breed

Angus
Registered?

Yes
Registry

American Angus Association
Number for Sale

1
Origin

Valley View, Texas
Age

11
Est. Weight

1300
Frame

Large
Condition

Fleshy
OCV

No
Vaccinations

Virashield 6 plus VL5 HB Somnus, Vision 7 with Spur & Pinkeye, Endovac
Horns

Polled
Pasture/Feed

Bermuda hay
Bred To

High Index Registered Wagyu Bull
Preg Checked

Already Checked
By Whom

Affinity Labs Blood test
Start Calving

April 12, 2023
Delivery Date

Available now
Price

$2000
Firm/Negotiable

Firm
Payment Terms

cash, wire transfer
Seller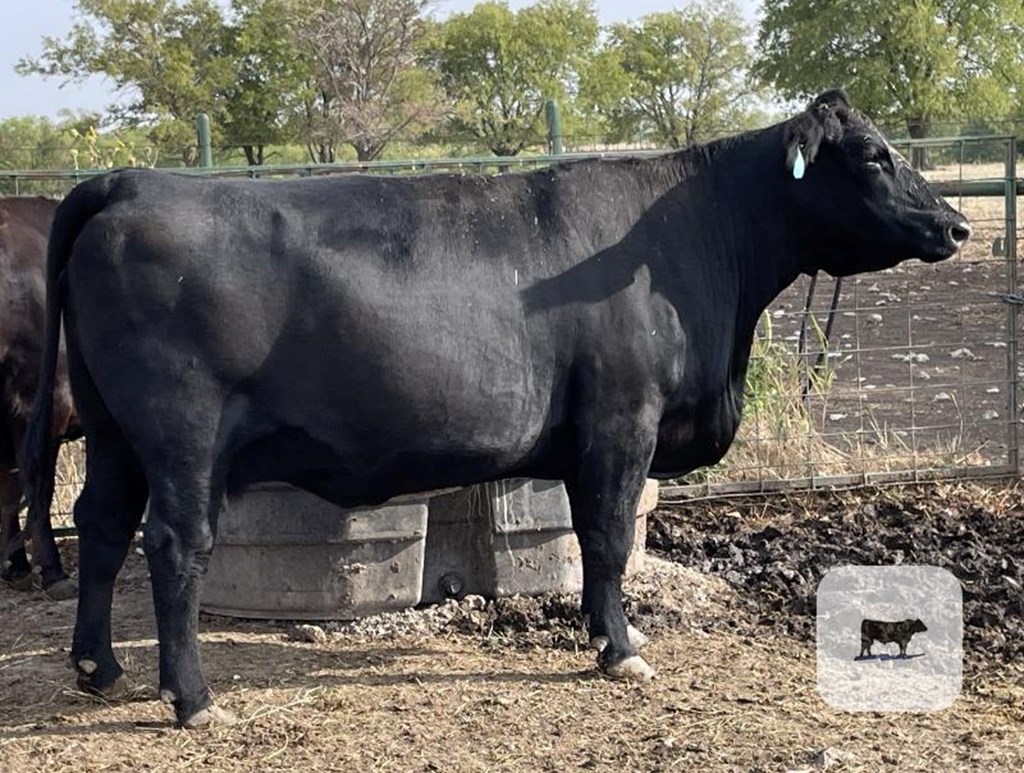 Your opportunity to own a registered Angus cow that is an own daughter of Mytty in Focus, the most popular Angus sire from 2008-2010...
She is in excellent shape and is due to have a calf by the registered Wagyu bull, WCRFS0053 Walker Cattle Sanjiro 3 Guni 114G (ET). The United States registration of this bull is FB82426. This bull is currently one of 3 defect free bulls in the United States that is in the top 1% of the SRI, FTI, and F1TI indexes and top 5% of the WBI index and is also in the top 1% Marble Score and Marble fineness of the breed with an 5.2 Eye Muscle Area. He is also an SCD AA4 which means he carries the gene for healthy, delicious tasting and softer fat (not waxy) and a tenderness of 4. His dam is by the top marbling sire in the United States, Sanjiro 3. The sire of Sanjiro 3 Guni is the famous Australian high accuracy proven sire, Sumo Cattle Co. Michifuku F154, whose progeny have topped many prestigious sales.
The calf from this mating is due April 12, 2024 as confirmed by a blood test.
Sherri Walker
Home Phone: 614-563-1051

NO SOLICITATIONS... To do so makes you both a nuisance and unethical.