1 Reg. Angus Bull... S. Central LA (1)
Listing Number

309D636
Location

S. Central Louisiana
Ship From

Scott Louisiana 70583
Breed

Angus
Registered?

Yes
Registry

American Angus Association - Registration Number 20376660
Number for Sale

1
Origin

Home Bred and Grown
Age

20 Months
Est. Weight

1800 Lbs
Birth Weight

BWt 77 lbs/ WWt 760 lbs, no creep.
Fertility

Tested Fertile
Scrotal Circm.

42
Frame

Moderate to Large
Condition

Fleshy
Vaccinations

Virashield 6VL5 HB Somnus, Anaplasmosis, Valbazen and Dectomax.
Horns

Polled
Pasture/Feed

Improved Bermuda grass, 10 lbs custom feed and enhanced mineral.
Delivery Date

As Directed by Breeder and Buyer
Price

$4825
Firm/Negotiable

Firm
Payment Terms

Certified Funds
Seller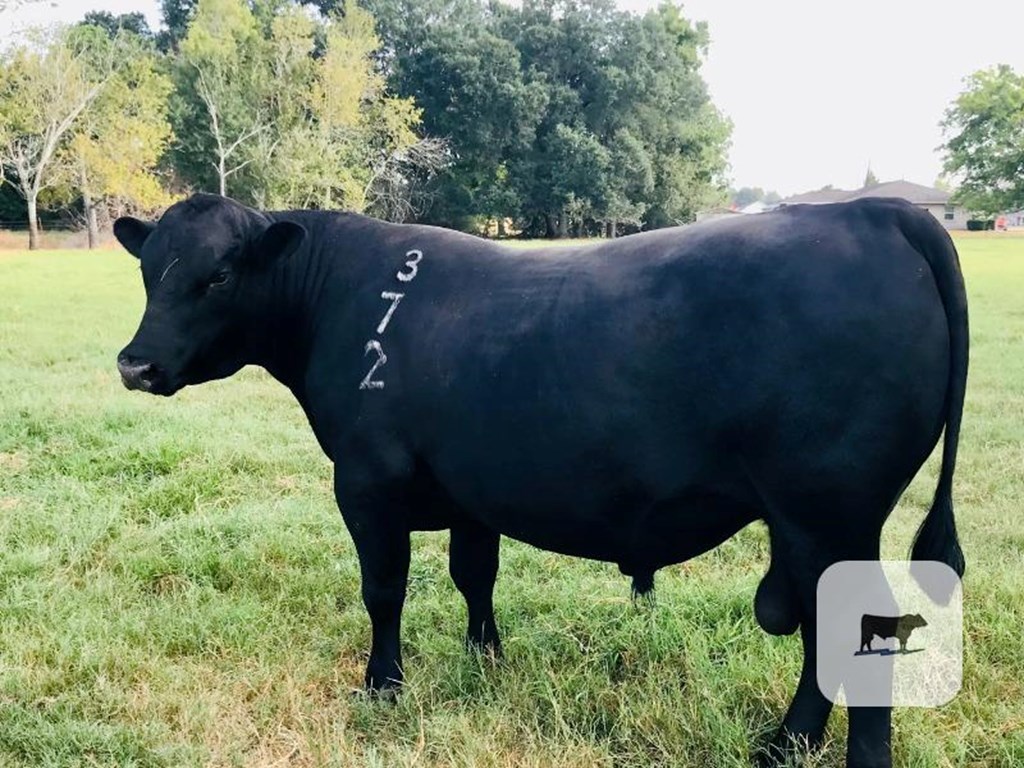 Very docile, slick haired...
Should satisfy many crossbreeding systems for Market type and weight.
Fully ready for Mid November, Deposit acceptable.
Website:www.cquinangus.com.
Cquin Angus Farm
Zachary Comeaux, Vernal Comeaux or Shann Comeaux
Home Phone: 1-337-896-9296
Cell Phone: 1-337-288-6526
Alternate Contact: Vernal Comeaux
Alternate Contact Phone: 337-873-6948
Best Time to Call: Anytime

NO SOLICITATIONS... To do so makes you both a nuisance and unethical.