7 Reg. Charolais/Red Angus Bred Heifers... S. Central TX
Listing Number

305D845
Location

S. Central Texas
Ship From

Gause, TX
Breed

Charolais, Red Angus
Registered?

Yes
Registry

Charolais
Number for Sale

7 Red Angus x Reg. Charolais Cross
Origin

Home Grown
Age

24+ Months old
Est. Weight
Frame
Condition
OCV

No
Horns

Polled
Bred To

AI Angus and Low BW Charolais Cleanup for Fall 2023 Calves
Preg Checked

Already Checked
Start Calving

August 2023
Finish Calving

November 2023
Sell Part/All

See Comments Below
Delivery Date

Available now
Price

$1,850 per head
Firm/Negotiable
Payment Terms
Seller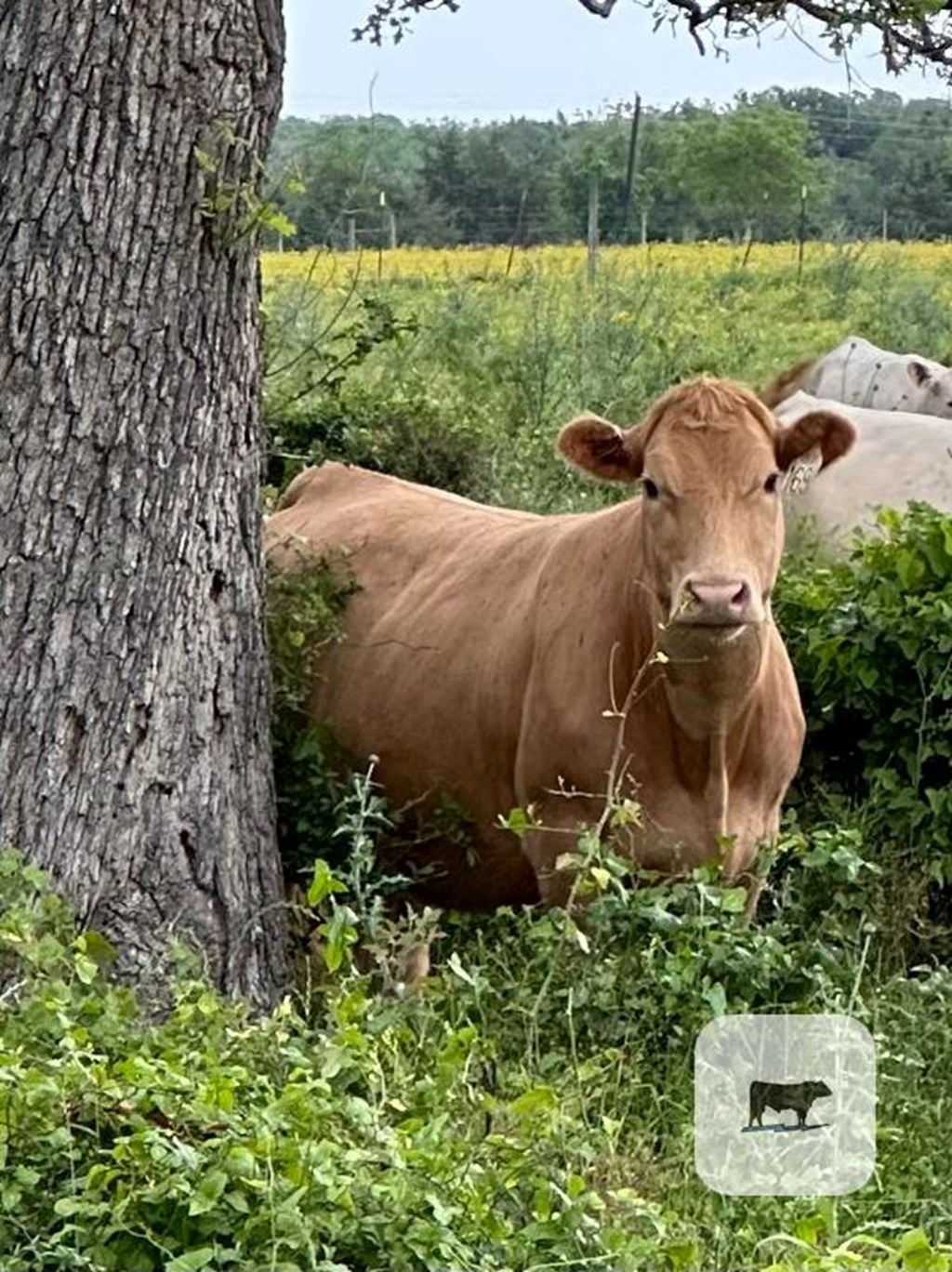 This is a high-quality, quiet disposition set of Red Angus cross heifers out of registered Charolais Dams.
These are the result of breeding high-end Charolais heifers to Red Angus bulls for their first calf and/or running Red Angus bulls in conjunction with Charolais.
Heifers have been bled for preg checks and will calve to either a low BW Angus bull (AI) or a low BW Charolais bull with great marbling.
5 of the 7 are registered with AICA as composite females; Charolais calves would be eligible for percentage registration.
Pricing shown is buyer take-all.
Spring Valley Ranches, Button Prairie Cattle Company
Tyson Hann
Home Phone: 979-324-6659
Alternate Contact: Billy Stein
Alternate Contact Phone: 979-200-1300