32 Angus Cows... N. Central OK
Listing Number

305C392
Location

N. Central Oklahoma
Ship From

Mulhall, OK
Breed

Angus
Registered?

No
Number for Sale

31
Origin
Age

mixed
Est. Weight
Frame

Moderate
Condition

Medium Flesh
OCV

No
Horns

none
Pasture/Feed

Pasture ran
Bred To
Preg Checked

Already Checked
By Whom

Vet
Start Calving

Sept 1st 2023
Finish Calving

nov 25, 2023
Sell Part/All

Contact Seller
Delivery Date

Available now
Price

$2100
Firm/Negotiable

Negotiable
Payment Terms
Seller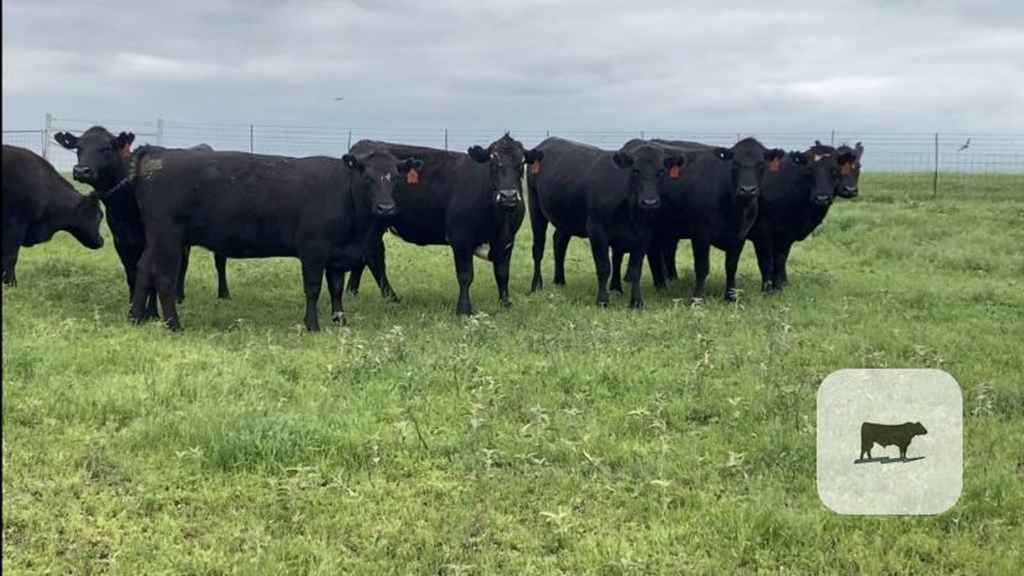 Fancy set of fall-bred Angus cows...
Priced at 2100 for 2 and 3 year olds and 1900 for older set.
Go to HowardSheepandCattle.com for all the details
Calving start date: Sept 1st, 2023 Calving end date: Nov 25th 2023
Cows have been confirmed bred and within the calving window by a certified vet.
These cows are all home raises out of our proven genetics. Our cows have been selected to calve in a 45 day window and must calve and raise a quality calf EVERY YEAR. Our cows never see hay except for the most extreme weather events that occur for a few days every few years. Our cows are fed protein cubes a few times a week during the winter and forage on standing dormant grass. If you are looking for a set of proven cows look no further. These cows are also loaded with proven genetics with heavy influence of Traveler and EXT. The sires to these cows follow a long lineage of the most prominent sires in the industry which you will be hard pressed to find in most commercial operations.
See the sire page for more information on genetics. Cows are docile and truck broke. Smaller/Larger group packages will be entertained and handled on a case by case basis.
Howard Sheep and Cattle
Brady Howard
Business Phone: 405.747.4660
Home Phone: 405.747.4660