19 Hereford Pairs... Central TX
Listing Number

304D787
Location

Central Texas
Ship From

Caldwell, Texas
Breed

Hereford
Registered?

No
Number for Sale

19 Young Hereford cows with F1 Braford Calves, possible 3-N-1's
Origin
Age

3 - 5 years
Est. Weight

1200 lbs
Frame

Moderate
Condition

Fleshy
OCV

Yes
Vaccinations

Vira Shield 6+VL5 HB Somnus, Eprinex and Synanthic D-wormers
Horns

Polled and D-horned, few with scurs
Bred Back To

Some cows will be bred back
Preg Checked

Selling as Exposed
# Calves

19 Calves
Sired By

Brahman
Weight

Average of 425-450 lbs
Condition

Fleshy
Vaccinations

Vira Shield 6+VL5, Trich Guard, Vision 8 w/spur, Eprinex and Synanthic D-wormers
Sell Part/All

Contact Seller
Delivery Date

Available now
Price

$2,600 per pair
Firm/Negotiable

Negotiable
Payment Terms

Cash, Wire Transfer, or Certified Check
Seller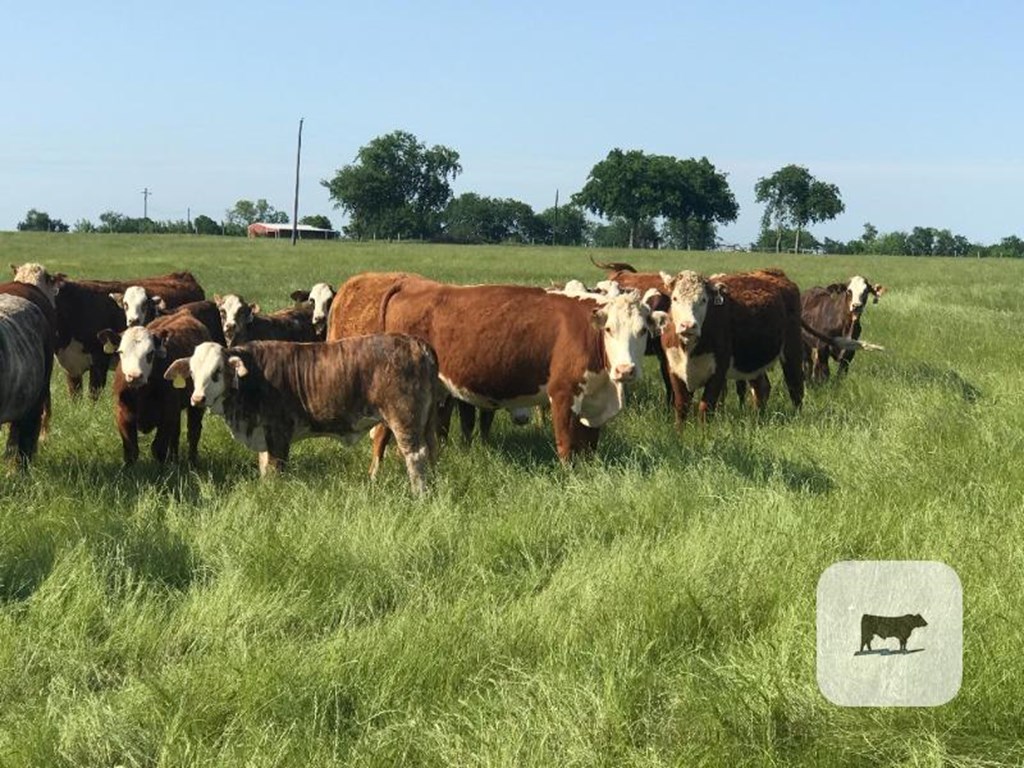 Good set of young 3-N-1 Hereford cows with Big F1 Braford calves at side.
Cows have been running back with Brangus and Angus bulls and most should be bred.
Calves will weigh an average of 425-450. 14 of the 19 calves are heifers.
Calves are vaccinated, tagged, and bull calves have been cut.
Lonnie J Albright
Business Phone: 979-324-6115