86 Brahman Cows w/ 11+ Calves... South TX
Listing Number

303C191
Location

South Texas
Ship From

Tilden, Texas
Breed

Brahman
Registered?

No
Number for Sale

86 Cows
Origin

Ranch
Age

4-7 yrs old
Est. Weight

1,100
Frame

Moderate to Large
Condition

Fleshy
OCV

No
Vaccinations

calves 8 way, cows ivomectrin
Horns

calves dehorned, cows dehorned or tipped
Pasture/Feed

pasture + protein tubs
Bred To

V8 Brahman, Registered Hereford, and Registered Angus
Preg Checked

Already Checked
By Whom

Tyler Luthringer, vet in Three rivers.
Start Calving

Calving now thru June... 11+ Calves as of late March
Sell Part/All

Contact Seller
Delivery Date

Available now... Require 1-2 weeks notice to pen cattle
Price

Bred cows @ $1,300; Pairs @ $1,500; Exposed Cows @ $1,100
Firm/Negotiable
Payment Terms
Seller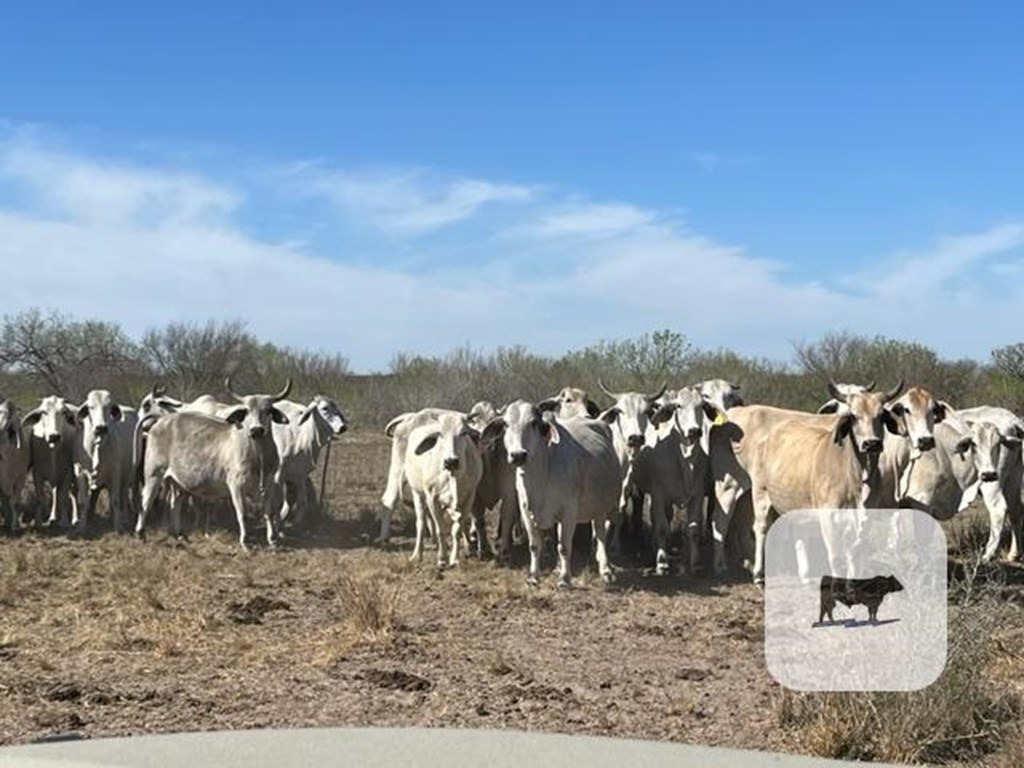 Cows have raised a calf every year...
Bought all as heifers. Good cattle
KWL RANCHES LTD
Contact: TRENT LEON
Cell Phone: 214-762-4463
Best Time to Call: 9AM - 5PM