27 Balancer 1st & 2nd-Calf Heifers w/ 20+ Calves... Northwest AR
Listing Number

303C085
Location

Northwest Arkansas
Ship From

Gravette AR
Breed

Balancer, Gelbvieh
Registered?

No
Number for Sale

26
Origin

Northwest Arkansas
Age

24+ Months
Est. Weight

180-1000
Frame

Moderate to Large
Condition

Fleshy
OCV

Yes
Vaccinations

Vira Shield 6+ VL5 Bivi Cydectin Pour-On Cattle Dewormer,
Horns

None
Pasture/Feed

Pasture/Cattle Cubes
Bred Back To

Registered Black Angus bull
Preg Checked

Selling as Exposed
Start Calving

Calving now through mid June...
Age

6 months and less
Condition

Medium Flesh
Vaccinations

Bivi Cydectin Pour-On Cattle Dewormer BAR-VAC 7
Sell Part/All

See Comments Below
Delivery Date

Available now
Price

See pricing below
Firm/Negotiable

Firm
Payment Terms

Cash, wire transfer, certified funds.
Seller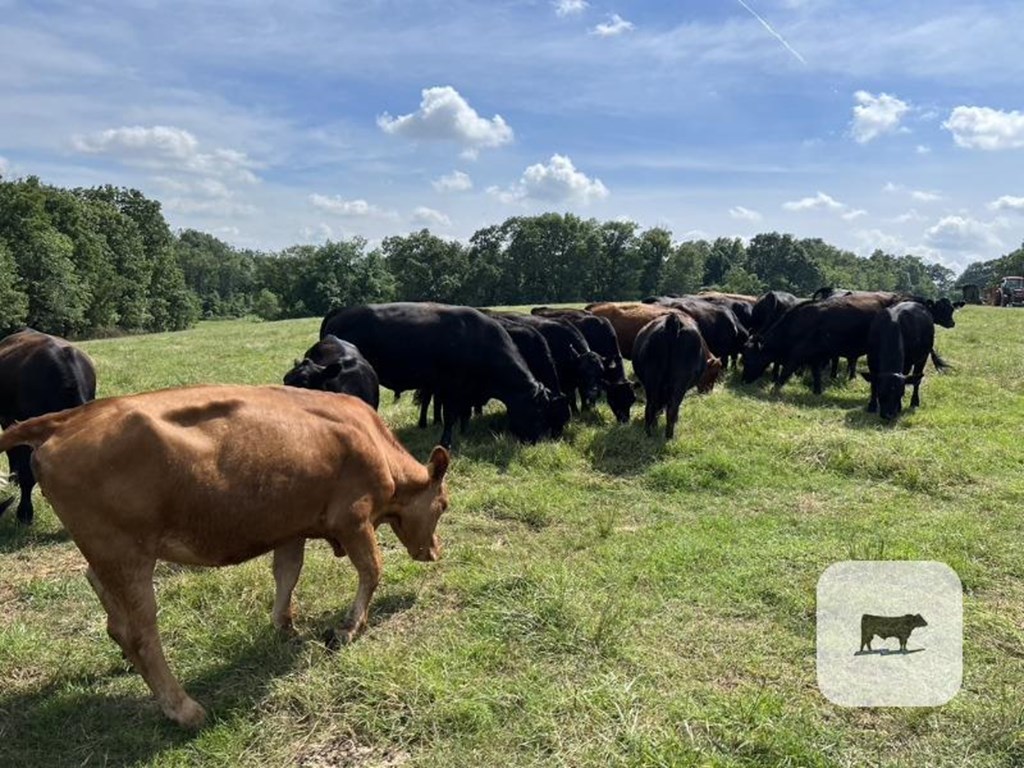 As of early April, we have the following...
7 cow/calf pairs at $2,000 a pair. All tagged, vaccinated, and banded at birth.
12 bred/exposed heifers at $1850 each. These numbers will change due to them calving as we speak.
26 total head remaining, willing to negotiate prices for entire herd.
Zac Turnbull
Sulphur Springs
,
Arkansas
Home Phone: 9282018130
Cell Phone: 928.201.8130
Alternate Contact: Joe Hatfield
Alternate Contact Phone: 479.787.3090
Best Time to Call: Normal Business hours.