10 Reg. Brangus Bulls... S. Central TX
Listing Number

303D514
Location

S. Central Texas
Ship From

Columbus TX
Breed

Brangus
Registered?

Yes
Registry

IBBA
Number for Sale

10 Head
Origin

Columbus Texas
Age

19 - 25 months
Est. Weight

1350 - 1550 lbs
Birth Weight

70 lbs. Avg
Fertility

Will Guarantee Fertile
Scrotal Circm.

38 cm or greater
Frame

Moderate to Large
Condition

Fleshy
Vaccinations

longrange, black leg, virus shield, multimen.
Horns

polled
Pasture/Feed

Bermuda pasture, Bermuda hay, And High roughage bull Feed @1.5-2% daily.
Sell Part/All

Any Number
Delivery Date

Available now
Price

$3,250 - $4,250 per head
Firm/Negotiable

Negotiable
Payment Terms

cash, check.
Seller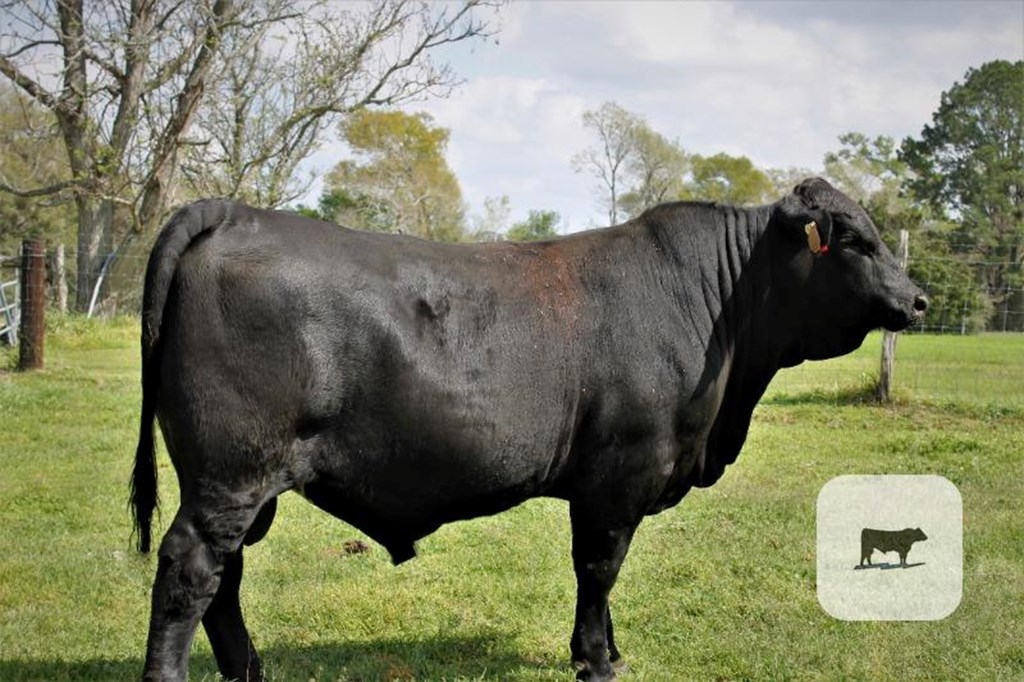 CALVING EASE!, GROWTH, MUSCLE, BONE, BIG RIG, GENTLE!!!
201J2- 25 MO Top 35% in 8 Traits including ( BW,WW,YW,TM,HEIF,STAY,TERM,FERT) 67# BW , 625#ww , and a 1205#YW - CALVING EASE, GROWTH, MUSCLE, LONG BIG RIBBED.
889J1- 25 MO TEN! traits in top 25% including (Top 1% HEIF, 5% STAY, 10% FERT, 15% WW, 20%YW,REA, 25%TM, AND 30% TERM) 69#BW CALVING EASE!, BIG TIME GROWTH.
201J3 201J6 201J8 3 ET BULLS OUT OF THE GREAT ATLANTA OF SALACOA 488Z 11 TRAITS IN THE TOP 35% INCLUDING ( 3%COW, 15% TERM,IMF, 25%TM, 30%WW,YW,SC, 35%MILK,CED.) ACTUAL 68# BW EXPLODES TO A 662# WW. HUGE GROWTH, GOOD MILK, CALVING EASE.
REPLACEMENTS OUT OF THESE BROTHERS ARE A MUST!!
PUREBRED BRANGUS BULLS OUT OF REGISTERED SIRES, AND PUREBRED BRANGUS FEMALES AVAILABLE.
GOOD BW,WW,YW ALL COLLECTED WITH THE REGISTERED BULLS. 
WE WILL TAKE TO VET, GET BSE, AND DELIVER IG NOT T0O FAR. CALL ANYTIME. $3,250-$4,250
Spencer Guthmann
Cell Phone: 979-733-3028
Alternate Contact: Walter Guthmann
Alternate Contact Phone: 979-733-6523
Best Time to Call: Anytime.