3 F-1 Braford Cows w/2 Calves... N. Central TX
Listing Number

302D459
Location

N. Central Texas
Ship From

Corsicana Texas
Breed

Braford
Registered?

No
Number for Sale

3 Cows w/ 2 Calves as of 2/23/23
Origin

home grown
Age

5 Years old
Est. Weight

1400 lbs
Frame

Moderate to Large
Condition

Fleshy
OCV

Yes
Vaccinations

vira shield 6+VL5, calvary 9 blackleg, fenbendazole+levamisole, ivermectin
Horns

See pics
Pasture/Feed

Oats & native
Bred Back To

Registered Hereford bull
Preg Checked

Selling as Exposed
Start Calving

April 23
Finish Calving

Nov 23
# Calves

2 Calves as of late Feb.
Sired By

registered Hereford bull
Age

3.5 mon & 4.5 mon
Weight

200 & 250
Condition

Medium Flesh
Vaccinations

vira shield 6+VL5, calvary 9 blackleg, fenbendazole+levamisole, ivermectin
Sell Part/All

Buyer Takes All... Excluding Unmerchantable Cattle
Delivery Date

Available now
Price

$2,500
Firm/Negotiable

Firm
Payment Terms

check, cash
Seller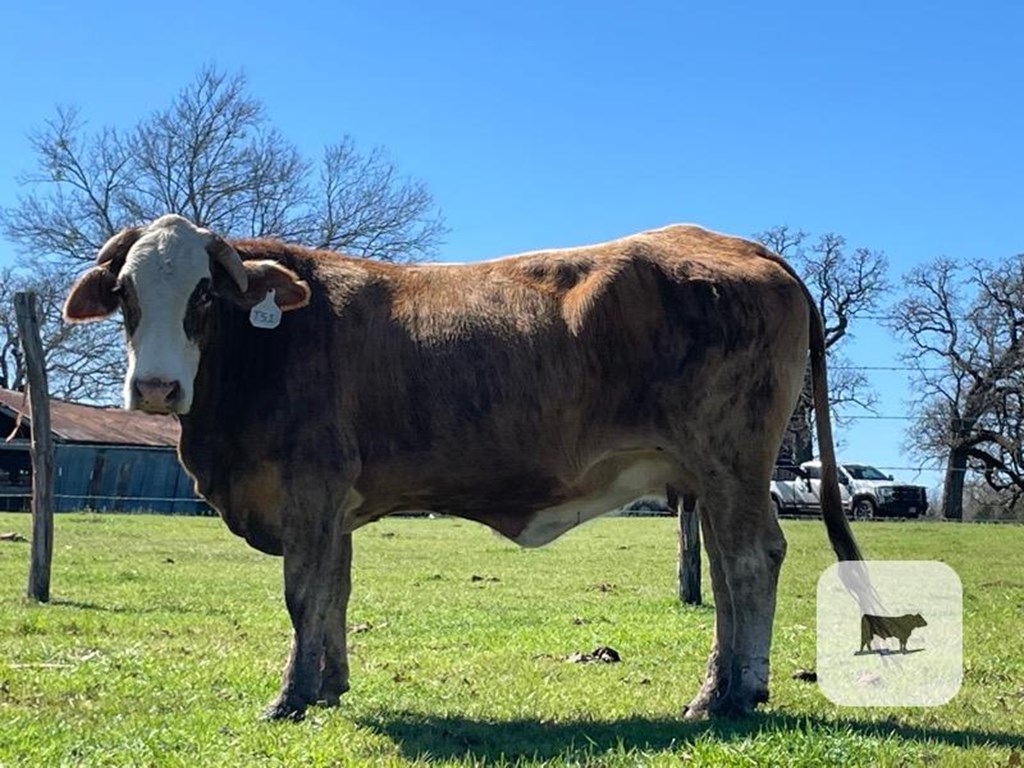 I kept these F1s from my F1 herd and ran them with my registered Herefords.
Very gentle and flashy set of mature F1 cows.
Two have calves, one steer and one heifer, one should calve in April.
Only selling them to reduce my herd, great set of F1s!
Atwell C Goins
Home Phone: 9032291714
Cell Phone: 903-229-1714
Best Time to Call: anytime