158 Angus Bred Heifers... S. Central MT
Listing Number

212C914
Location

S. Central Montana
Ship From

Livingston, MT
Breed

Angus
Registered?

No
Number for Sale

158 100% Black Angus Bred Heifers
Origin

1-Iron, Purchased
Age

Bred Heifers
Est. Weight

1000
Frame

Moderate
Condition

Medium Flesh
OCV

No
Vaccinations

Pre-Breeding Vaccinations
Horns

no
Pasture/Feed

Running out on pasture, fed hay as needed.
Bred To

AI Bred to Square B True North
Preg Checked

To Be Checked
By Whom

Ultrasounded by Vet into Calving Groups in September, Will preg again prior to shippping to guarantee pregnancy.
Start Calving

Feb 27
Finish Calving

Feb 28
Sell Part/All

48,000 lb. Load Lots
Delivery Date

Will Sell in Load Lots ~52 Head. Ready to Ship ASAP
Price

$1900
Firm/Negotiable

Firm
Payment Terms

Terms: Livestock Payments will be made in Escrow prior to shipping the livestock. Funds will be held in Escrow until after the Livestock are Shipped to the Buyer. Buyer has 24 Hours to Inspect Livestock before Funds are released to the Seller.
Seller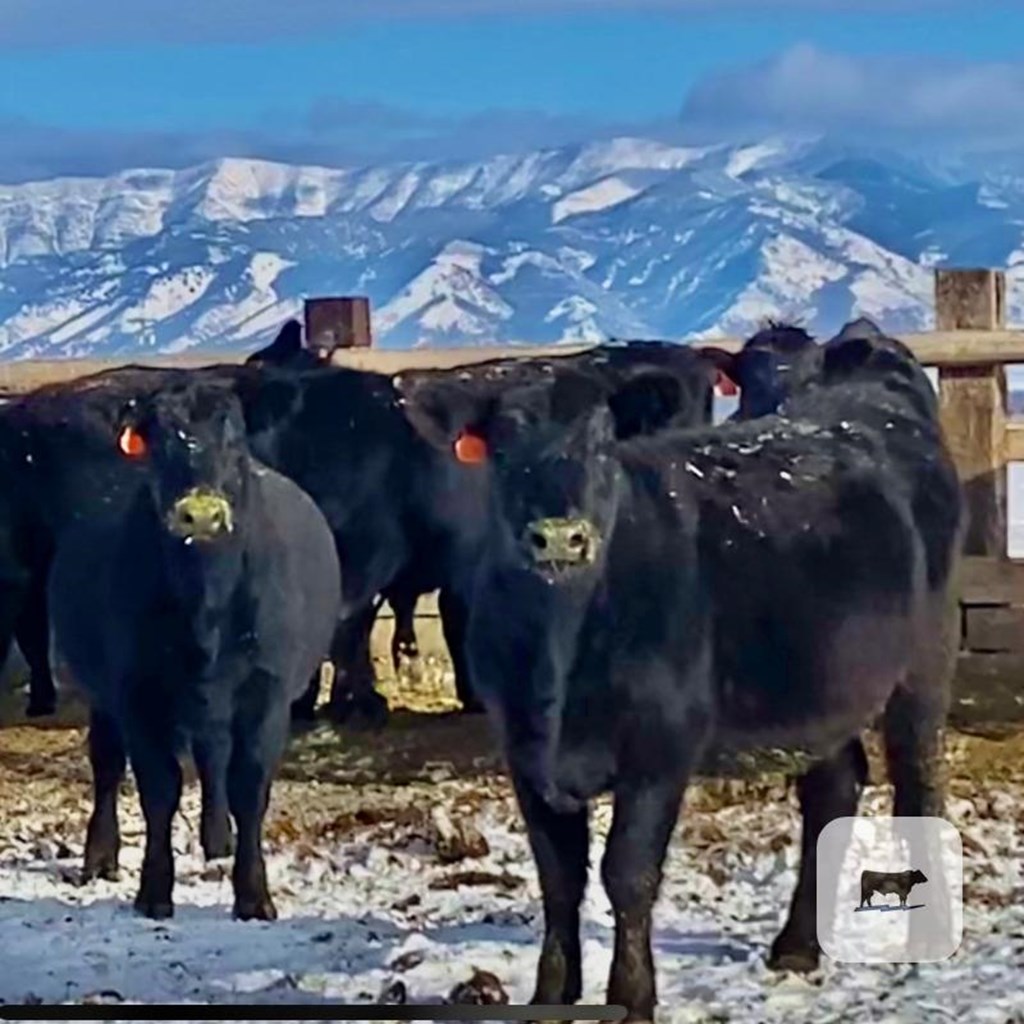 This is the top sort of 500 heifers... Ranch did not keep any replacements
Selected for maternal, longevity and disposition. Years of superior Angus genetics.
Calving Feb. 27-28 , AI Bred to Square B Tru North 8052 "You can really appreciate True North\'s strong maternal attributes. Very few calving ease bulls of this magnitude can offer as much muscle shape and center body as True North does.
A low input, sleep-all-night heifer bull with reduced mature size and a data tabulation that is outstanding for all maternal traits. Excelling for calving ease, low intake, fertility, milk production, foot quality, and PAP
True North is the kind of bull to build a cow herd around." - Sitz Angus
Connexion Livestock
Boe Robbie
Home Phone: 406.855.0051