11 F1 Braford & BWF Bred Heifers... Central TX
Listing Number

212D270
Location

Central Texas
Ship From

Caldwell, Texas
Breed

Braford
Registered?

No
Number for Sale

11 Head
Origin
Age

2 Years old
Est. Weight

750 - 850 lbs
Frame

Moderate to Large
Condition
OCV

No
Horns

D-horned, few with scurs
Bred To

Registered LBW Angus Bulls
Preg Checked

Selling as Exposed
Delivery Date

Available now
Price

$1,750 each
Firm/Negotiable
Payment Terms

Wire Transfer or Certified Check
Seller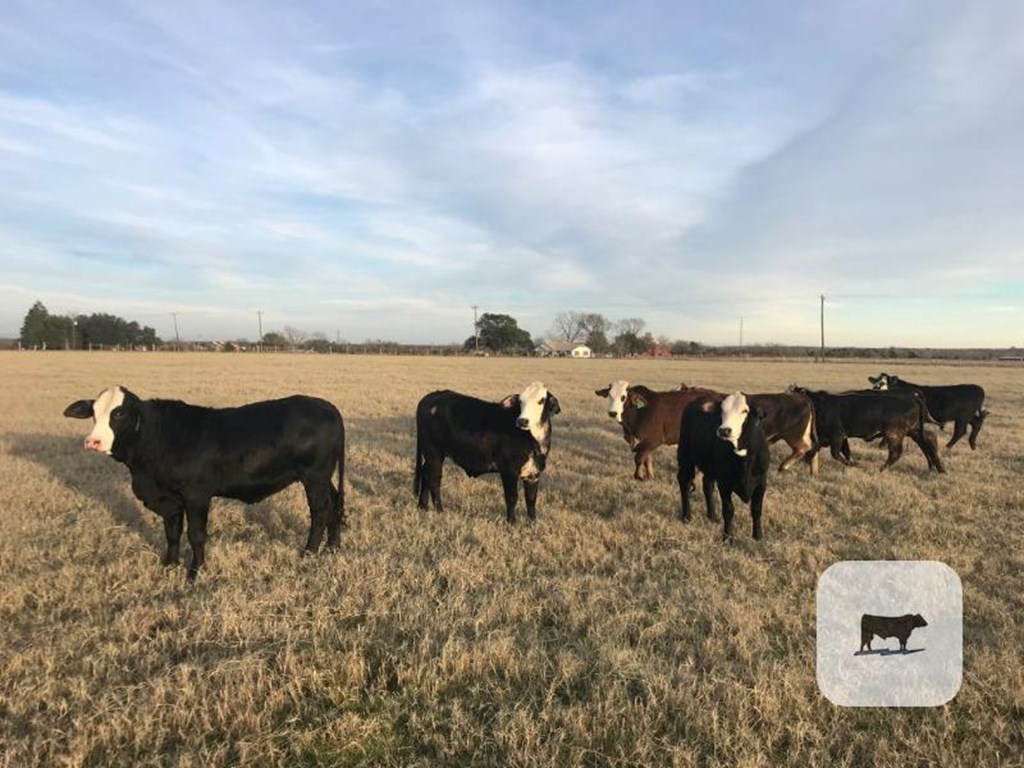 There are 8 Braford and 3 BWF heifers in this group and I will sell them together or in two groups if desired.
Heifers have been with two Registered Angus proven LBW bulls since November 30.
They come running to cubes, and are easy to pen.
Very easy keepers and will be good mommas for years to come.
Lonnie J Albright
Cell Phone: 979-324-6115