42 Angus Plus Bred Heifers... S. Central TX
Listing Number

211C780
Location

S. Central Texas
Ship From

San Antonio, Texas
Breed

Angus
Registered?

No
Number for Sale

42 Angus Plus Bred Heifers
Origin

One raising set
Age

coming 2 years old
Est. Weight

Average 925 pounds
Frame

Moderate
Condition

Medium Flesh
OCV

Yes
Vaccinations

Vision 7 Blackleg Vaccine, Vista Once Respiratory Vaccine
Horns

Dehorned as calves with a few small horns
Pasture/Feed

Native pasture with protein tubs, salt and mineral
Bred To

Proven Low Birthweight Halfmann Ranch Red Angus bulls
Preg Checked

To Be Checked
Start Calving

January 16
Finish Calving

April 16
Sell Part/All

Buyer Takes All... Excluding Unmerchantable Cattle
Delivery Date

Available now
Price

$1,700
Firm/Negotiable

Firm
Payment Terms

certified funds
Seller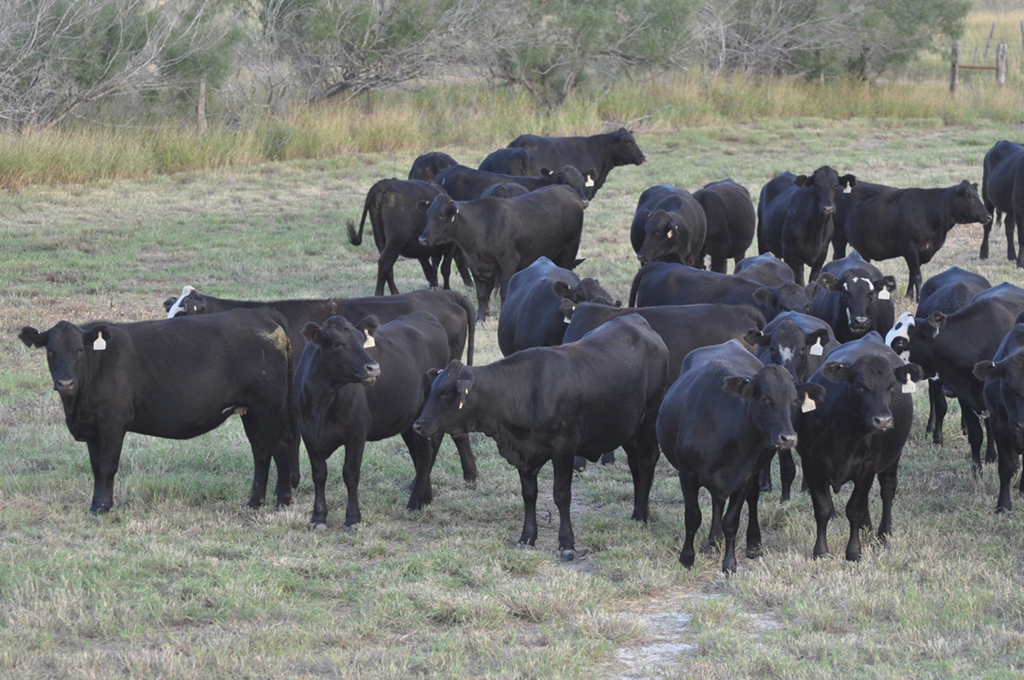 One raising set of Angus Plus bred heifers...
Approximately 34 will be solid black with the other 8 being black mots.
They were born January thru March of 2021 and will calve at two years old.
They were ultrasounded in August and will be palpated to assure pregnancy prior to shipping.
Heifers are siren and cake broke and several will eat out of your hand.
Call for video. I can arrange for delivery.
Will Coward
Home Phone: 254-223-2566