4 Reg. Brangus Bulls... Central TX ~ PI-N
Listing Number

211C756
Location

Central Texas
Ship From

Groesbeck, TX
Breed

Brangus
Registered?

Yes
Registry

I.B.B.A.
Number for Sale

4
Origin

Home Grown
Age

13-19 months
Est. Weight

1150-1600
Birth Weight

63-95
Fertility

Tested Fertile
Scrotal Circm.

32-37
Frame

Moderate to Large
Condition

Medium Flesh
Vaccinations

8 Way, Virashield 6 VL5HBS, Ivomec Plus Injection Wormer, Multi-Min 90
Horns

Polled
Pasture/Feed

Coastal/Jiggs Bermuda Pasture, Limit Fed Supplement
Sell Part/All

Any Number
Delivery Date

Available now
Price

$3600-$4500
Firm/Negotiable

Negotiable
Payment Terms

cash or certified funds
Seller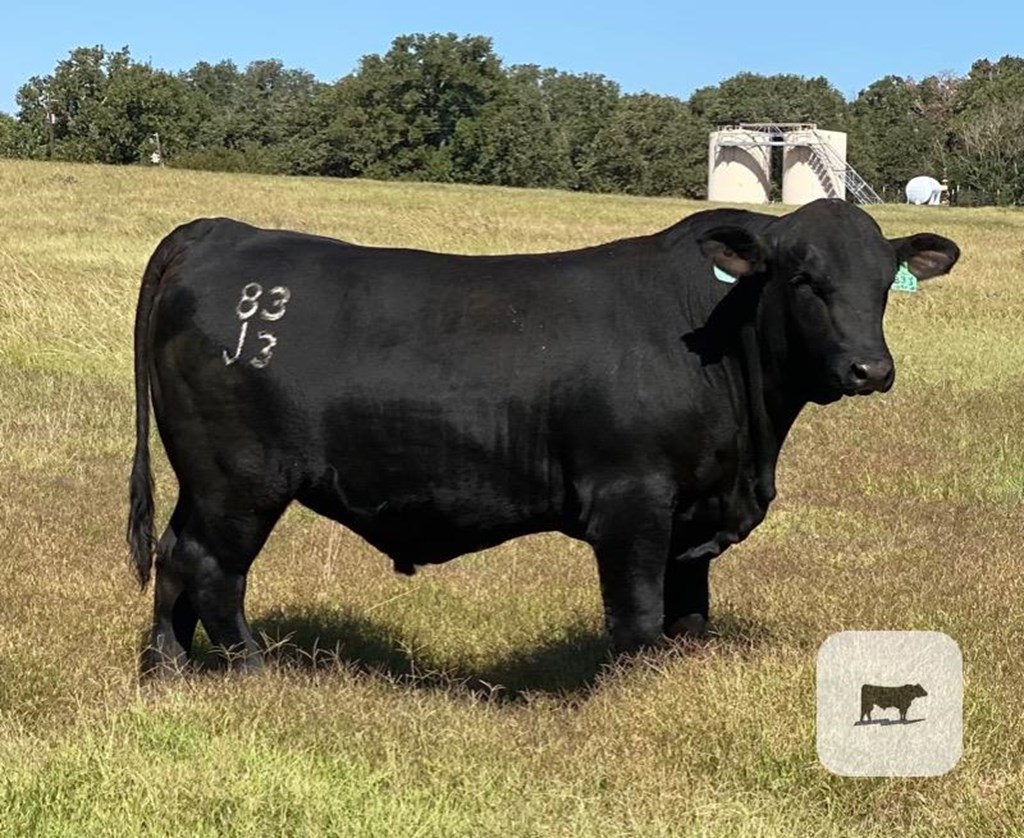 Herd Sire Prospects - Calving Ease Bulls - Power Bulls – Good Dispositions...
We maintain IBBA Gold Level Performance Leader status for the accuracy and completeness of our brangus herd data. We have been brangus breeders for over 15 years.
30-100K DNA Gnomically Enhanced EPD's DNA Coat Color tested Homozygous Black (not red carriers). Will throw a black calf
Fertility tested and sell with breeder guarantee contract
Good Disposition - Solid Feet, Legs, Eyes, Backs
Closed herd, tested Neospora Free, Johnes Free, and have been Tested BVD-PI Negative.
 

83J3-Herd Sire Prospect- R10484243 Balanced EPD\'s plus Eye Appeal: Calving Ease & Birthweight (Ranked Top 30%) and Growth 45th, Milk 20% (BW87 WW573 YW1166 SC 35.3) Current Wt 1265 at 13.5 mos $4500 (link to IBBA Pedigree/Data Sheet www.brangus.goregstr.com/animals/1570633

98J5 - Perfect on Heifers, Good for Cows too. 

R10484247. Sleep Easy with this guy, - Ranked Top 2% for Calving Ease and 1% for Birthweight, and still with moderate growth numbers (65th percentile on WW). BW63 WW513 YW1078 SC32.2. Current Weight 1175 at 13.5 mos $4000 IBBA Link--> www.brangus.goregstr.com/animals/1570637
98J4 - Solid Bull for Cows.R10484245 His Dam is a Summit Cow. Don't sweat his high BW, it was an anomaly. Avg BW on dam's 8 calves is 79# and Sire's calves is 78# BW96 WW569 YW1099 SC 34.9 Current Weight 1170 @13 months $3900 IBBA Link--> www.brangus.goregstr.com/animals/1570635
116J5 Safe on Heifers R10466075. 19 months old. Bargain. He has a white birthmark on his lower front foreleg. BW 76, WW 660 YW 1038 Current Weight 1550 at 19 months. $3600  www.brangus.goregstr.com/animals/1550750
Happy R Ranch - Terry Ray Reed
Contact: Gwen Reed
Home Phone: 281-772-6327
Cell Phone: 281-772-6327
Alternate Contact: Terry Reed
Alternate Contact Phone: 936-521-5423
Best Time to Call: any