7 Angus Bulls... Northeast AR
Listing Number

209D756
Location

Northeast Arkansas
Ship From

MAYNARD, AR 72444
Breed

Angus
Registered?

No
Number for Sale

7 HEAD
Origin

HOME GROWN
Age

20-22 MONTHS
Est. Weight

1100-1200 LBS
Birth Weight

70-75 LBS
Fertility

Tested Fertile
Scrotal Circm.

35-40 CM
Frame

Moderate to Large
Condition

Medium Flesh
Vaccinations

Ultrabac-8, Cattle Master 4, Dectomax, Multimin 90
Horns

POLLED
Pasture/Feed

BERMUDA, FESCUE PLUS HAND FED A LOW STARCH MIX @ 1% BODY WEIGHT DAILY
Sell Part/All

Any Number
Delivery Date

AVAILABLE NOW
Price

$2900-$3100 PER HEAD
Firm/Negotiable

Negotiable
Payment Terms

CASH, WIRE TRANSFER, CERTIFIED CHECK
Seller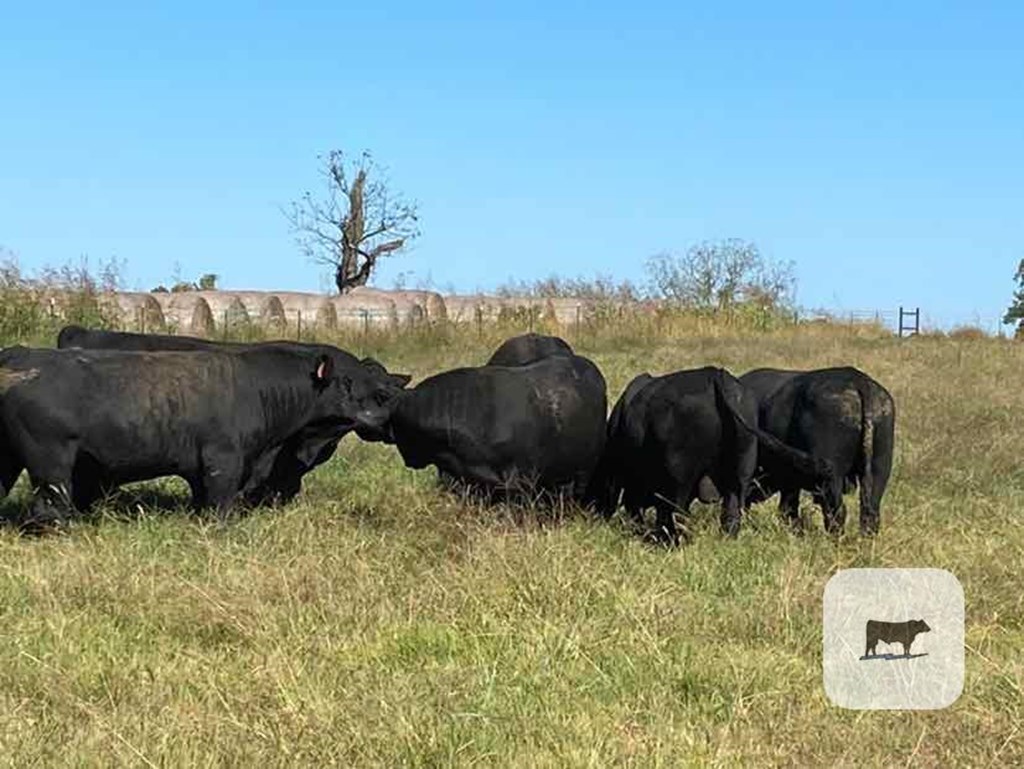 Hand Picked Young Angus Bulls with Growth, Milk & Calving Ease Genetics.... 
Will improve the weaning & yearling weights of your calves.
The Sires of these Bulls are Deer Valley Granite, Deer Valley Weigh Up, & Ogden Right Answer. 
Our 6 Herd Sires average in the top 15%-25% of the (2020) EPD listing of the Angus Breed for Calving Ease, Growth & Milk, (CED:+11, WW:+63, YW:+110, MILK:+31).
Our family has been in the registered and commercial cattle business since 1947.
We retain our heifers as replacement cows. We have not purchased a cow since October 8, 1999 & we do not own a creep feeder.
Champion Cattle Ranch, LLC
Contact: John D. Johnson
Business Phone: 870-219-5051
Home Phone: 870-219-5051
Cell Phone: 870-219-5051
Alternate Contact: Doyle Reddick
Alternate Contact Phone: 870-378-4935
Best Time to Call: Before 9:00 PM