103 Angus Bred Heifers... Southwest OK
Listing Number

209D779
Location

Southwest Oklahoma
Ship From

Elgin OK
Breed

Angus
Registered?

No
Number for Sale

103 Head
Origin

Home Grown
Age

18 months
Est. Weight

980 lbs
Frame

Moderate
Condition

Fleshy
OCV

Yes
Vaccinations

Virashield 5 vac 3X, bangs vac., Multimin, Injectable wormer, regular fly treatment
Horns

Polled
Pasture/Feed

Native Grass & Bermuda Grass
Bred To

A.I. 4/27/22 to Registered Angus LBW Bulls - PAR Weigh Up, Connealy Comrade, GAR Sure Fire
Preg Checked

Already Checked
By Whom

Doug Kirkpatrick, DVM
Start Calving

2/1/2022
Finish Calving

4/15/2022
Sell Part/All

See Comments Below
Delivery Date

Available now up through 11/1/2022 - under agreeable terms
Price

$2,200 per head
Firm/Negotiable

Negotiable
Payment Terms
Seller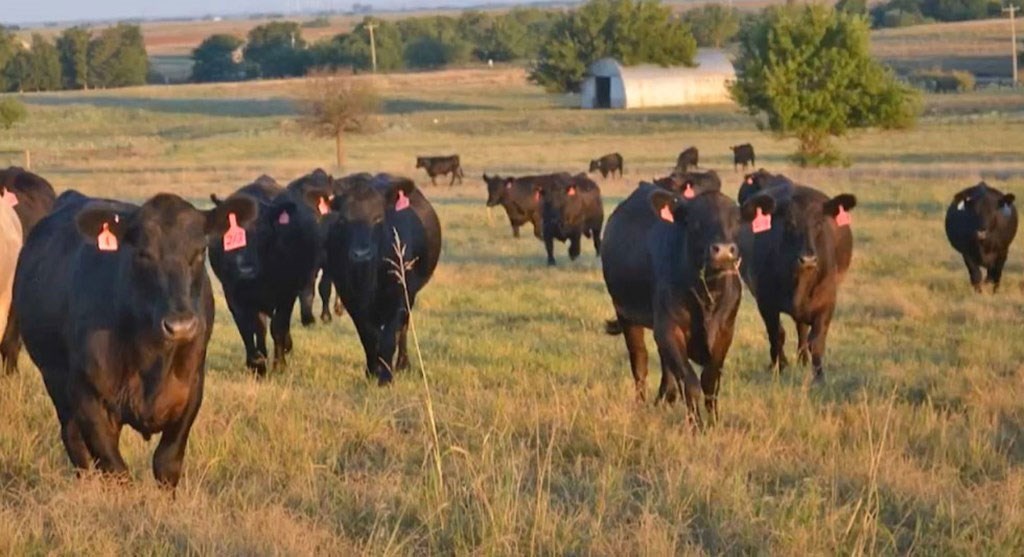 103 premium home raised Angus commercial replacement bred heifers located in Elgin, OK. These fancy females are a part of our 27-year Gardner Angus genetic influenced program.
65% A.I. conceived and set to begin calving in late January. All but 11 will calve by end of March. Eleven are April calvers. We have the sonogram records to sort out what you need, including the heifers' sire data and calf's sire.
We calved 85 of these first calf heifers, full sisters to this set, last year. These front pasture docile heifers were raised here in Elgin.
They were artificially inseminated 4/27/22 to our PAR Weigh Up an Myty In Focus sires. The heifers were pasture covered for another 80 days to our our two Connealy Comrade grandsons and Our SureFire sire. These are proven registered LBW bulls that provided 94% conception and 90% conception the last 2 years' heifer crops.
Heifers were vet sonogrammed 8/22/2022, vaccinated, tagged for calving date, de-wormed and treated for flies.
The cattle are available for possession now, but will work with you for late October possession.
We can also show you generations of our cows, pairs, weaned calves, and herd sires. We have the full sisters to these females that we kept for cows last year. 
To see more photos, click HERE 
Travis Wyatt & Wes Wyatt
Contact: Travis Wyatt
Home Phone: 405-888-1300
Alternate Contact: Wes Wyatt
Alternate Contact Phone: 580-585-2554