10 Reg. Angus Bulls... Northeast TX
Listing Number

209D783
Location

Northeast Texas
Ship From

Wills Point Texas
Breed

Angus
Registered?

Yes
Registry

American Angus Association
Number for Sale

10
Origin

Home Grown
Age

22-24 months
Est. Weight
Birth Weight
Fertility

Tested Fertile
Frame

Moderate to Large
Condition

Medium Flesh
Vaccinations

Up to date
Horns

Polled
Pasture/Feed

Grass fed only, mineral, salt & hand full of cubes to bring them to the truck
Sell Part/All

Any Number
Delivery Date

Available now
Price

$3,500 to $8,500 per head
Firm/Negotiable

Negotiable
Payment Terms

Cash, Wire Transfer or Check wait 10 days
Seller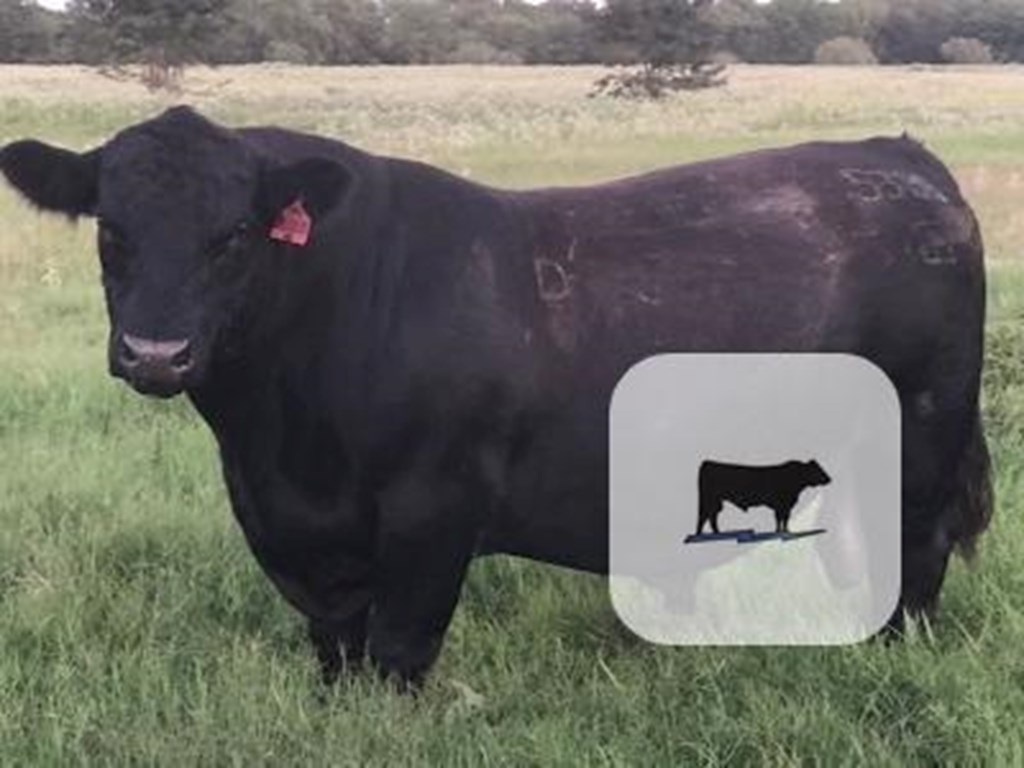 Quality Young Registered Angus Bulls...
Need A Bull For "Pandemic, Drought, Feed Shortages…? If you are building, re-building or improving the Foundation of your herd, especially after this 2022 Drought these Genetics may be of interest. For the last 10 years we have been working on "Designing & Breeding" the perfect bull for the upcoming "Pandemic, Drought, Feed Shortages, Covid & Super High Input cost & guess what they are all here! We have taken Cows that have the Old-World Angus Genetics that thrive on grass & Forage & we DNA test them. Then we bred them to a Sire that will improve their Beef Carcass Merit, to make a Progeny that is "Grassfed x DNA x $Beef". This has given us cattle that can produce High Choice, Prime, Certified Angus Beef (Brand) and or the Coveted Genetic Marker of Certified Angus Beef, C.A.B. from the American Angus Association. Where Marbling and $G are a "Bench Mark" that set a Very High Standard in all Angus but especially in animals that are Not Fed Grain or a Ration (but actually make a living off of grass, forage, mineral, salt} . Yes, I do give them a hand full of cubes to bring them to the truck for health checks & They did receive and extra handful of cubes last two weeks to supplement protein right before the rain finally ended the drought. Here is what we are doing;
1. We DNA test with AngusGS and look at how our Cows are capable of thriving on grass, we look at $EN, DMI, RADG, Doc and CED, but mainly their heritage of coming from successful grassfed Dams and Sires. We look for a Big History of Proven Grassed Families going back more than 3-generations.
2. We like to see a lot of Angus Pathfinders in their 3-generation pedigree, the more the better
3. We want Cows that are low, long, fat bellied, big Brisket, medium weight & Height and able to raise a calf on grass & forage to WW every year.
4. We then match a Sire that will improve their Carcass Merit to High Choice, Prime or Certified Angus Beef while maintaining the Maternal Merits, Grassfed Capabilities & Docility (I have to be able to work comfortably around my cows and bulls, I've been put over the fence one time to many)
Take a look at this years Bull Pen Go to www.1860Farms.com and click on bulls, cows or Bred Heifers and see if you might like to add some "Low Input Genetics" to your Herd. You might as well get ready for the next round of "Pandemic, Drought, Feed Shortages, Covid or Super High Input cost, because it is just going to keep on coming, one after the other.
Pictures are of Sires and then H021 & H024
Go to www.1860Farms.com for Bull information and more Pictures. 
Britt Ross
Cell Phone: 214-478-6446
Best Time to Call: 8am to 8pm