30 Hereford Cows w/ 1 Calf... Northeast TX
Listing Number

208D674
Location

Northeast Texas
Ship From

Cookville, Tx
Breed

Hereford
Registered?

No
Number for Sale

30
Origin

Kansas/Texas
Age

3 - 7 years old
Est. Weight

1200 lbs
Frame

Moderate to Large
Condition

Fleshy
OCV

Yes
Vaccinations

Cattle have been wormed and shots include multimin and 7 way black leg with pinkeye vaccine
Horns

Polled/Dehorned
Pasture/Feed

Grass pasture with free choice hay, mineral and liquid feed
Bred To

Hudgens/V8 Bred Gray Brahman
Preg Checked

Already Checked
By Whom

Dr Michael Baird, DeKalb Texas
Start Calving

October 2022
Finish Calving

May 2023
Sell Part/All

Buyer Takes All... Excluding Unmerchantable Cattle
Delivery Date

Available Now
Price

$1650 per hd
Firm/Negotiable

Negotiable
Payment Terms

Wire or check
Seller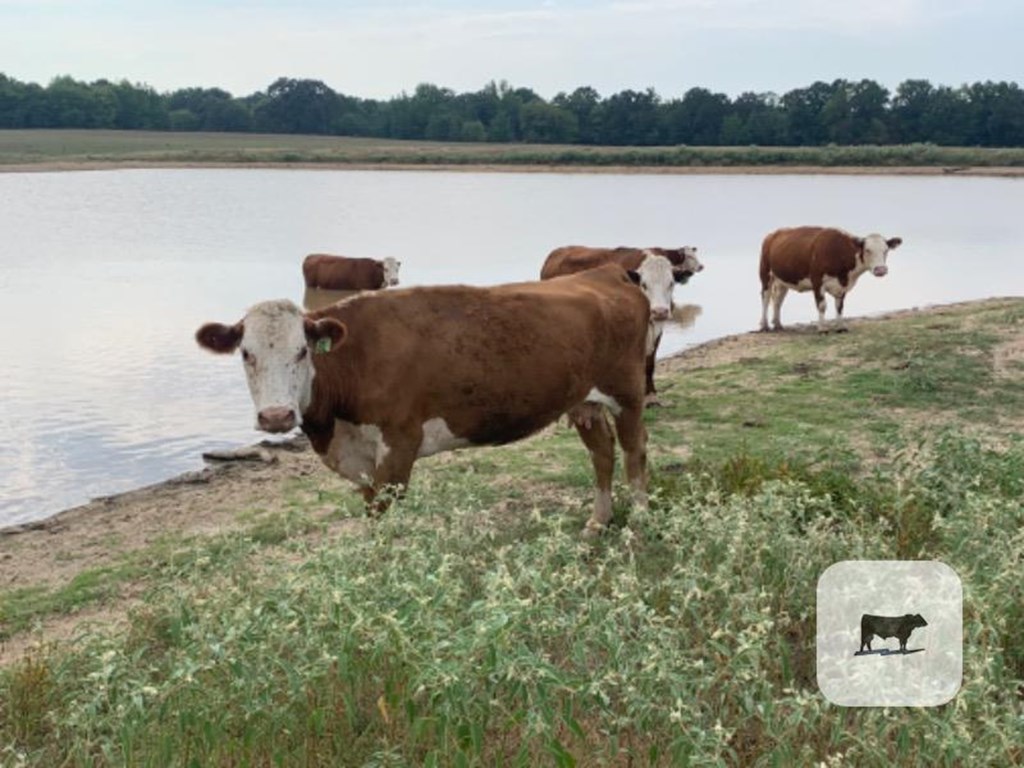 This is a F-1 factory. Nice young herd, good flesh all vet checked last week.
Bred from 2 months to 8 months. Most are 4-5 yr old with 1 being 2 yr old and 1 being 7 yrs old.
I have raised 50+ nice F-1 Tiger Stripe Heifers from them.
All good bags with absolutely no issues that I'm aware of.
They come running to the feed truck or side x side.
Good gentle calf producing herd. One has a heifer calf that was born in June
25 were bred 5 were open when we checked them. The 5 opens have been exposed and are probably bred now.
I'm losing a lease pasture that they're on or they would not be for sale. Thanks for looking!
Terry Cameron
Home Phone: 9034663394
Cell Phone: 903-466-3394
Best Time to Call: Any