26 Reg. Angus Bred Heifers... E. Central OK
Listing Number

208D732
Location

E. Central Oklahoma
Ship From

Morris, OK
Breed

Angus
Registered?

Yes
Registry

Angus
Number for Sale

26 head total... 18 head Reg. Angus and 8 head Commercial Angus
Origin

Home Grown
Age

22 - 24 months old
Est. Weight

1000 - 1100 lbs
Frame

Moderate
Condition

Medium Flesh
OCV

Yes
Vaccinations

Calves: Work at 3 months and weaning: Pyramid 5 & Presponse SQ, Inforce 3, Vision 7, Autogenous pinkeye, Dectomax and Cylence. Lutalyse & OV post weaning. At yearling Express FP 5L5, Vision 7, Autogenous pinkeye, Cydectin & Cylence. At PG - Lepto 5
Horns

POLLED
Pasture/Feed

Bermuda mix
Bred To

AI to Angus bulls- TC Thunder 805, Final Answer 0035 & B3R Back to Basics due 9-20-22. Clean up bull - Dalebanks Tahoe (#19453208).
Preg Checked

Already Checked
By Whom

Patrick L Edmonds, DVM
Start Calving

9-22-20
Finish Calving

11-20-22
Sell Part/All

Any Number
Delivery Date

Available now
Price

Registered $2,500 - $3,000 Commercial $2,000
Firm/Negotiable

Firm
Payment Terms

Cash, wire transfer, certified funds
Seller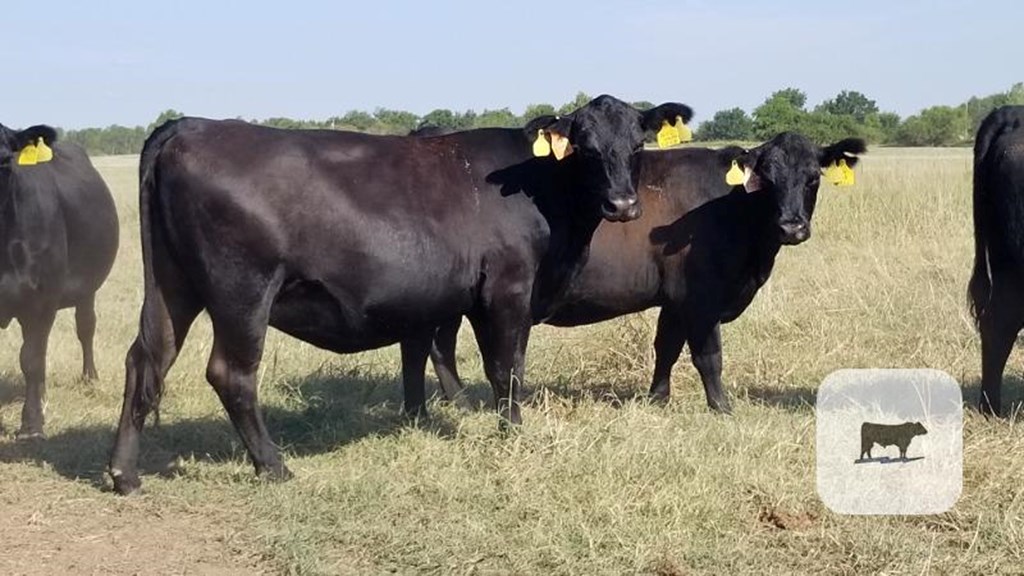 Not Cheap, BUT GOOD. We have spent 35+ years developing a moderate maternal cow base with great genetic merit.
Females are forage based (fetal programming), fertile and optimal focused with moderate milk, mature weight & height.
Sound structure especially feet and udders. All cattle treated the same - registered or commercial.
We have developed a genetic base that allows for an extensive custom fed fat steer market - beef that is most desirable.
Have another group of similar heifers that will be listing. Just a little younger and little later calving.
EZ ANGUS, Patrick & Eva Edmonds
Contact: Pat Edmonds
Business Phone: 918-759-7644
Cell Phone: 918-759-7644