24 Hereford Cows w/ 2 Calves... Central TX
Listing Number

208D633
Location

Central Texas
Ship From

Temple, TX
Breed

Hereford
Registered?

No
Number for Sale

24
Origin
Age

2-Soild Mouth
Est. Weight
Frame
Condition
OCV

No
Horns

Mixed
Bred To
Preg Checked
Delivery Date

Available now
Price

See Comments Below
Firm/Negotiable
Payment Terms
Seller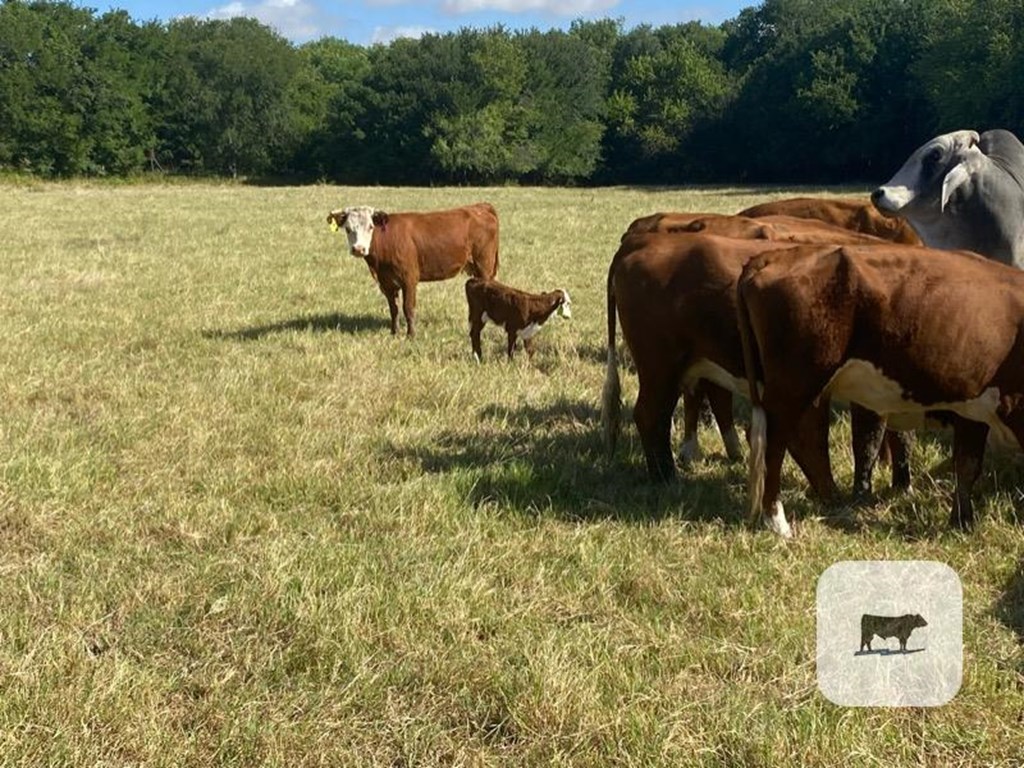 24 head of Hereford cows with two calves at their side as of August 5.
There are seventeen confirmed bred cows in the group that'll be bred anywhere from 3-7 months and five cows we'll sell as exposed to the Brahman.
The bred cows are not bred to the Brahman bull pictured but the pairs and exposed cows could be.
These cows have recently been worked with vaccines and wormer and will come to cubes. They're Hotwire broke and easy to handle.
They're a nice set of Hereford cows and are in decent flesh. They'd make a nice tigerstripe factory here.
Take the set of 24 cows and two calves for $940/head or pair with free shipping the first 125 miles of Temple, TX.
Or take just the 17 bred cows for $965/head with free shipping the first 100 miles of Temple, TX.
Or take the five young wet bag, exposed cows for $775/head with free delivery the first 50 miles of Temple, Tx.
Or come pick what you like, 5 head or more, priced by the head, $1000-$1250/head.
Andrew Tiner
Home Phone: 254-931-8910