5 Devon/Simmental Cows w/ 4+ Calves... Central TX
Listing Number

206C356
Location

Central Texas
Ship From

Milano, TX
Breed

Devon, Simmental
Registered?

No
Number for Sale

5
Origin

Home grown
Age

3.5
Est. Weight

900-1300
Frame

Moderate
Condition

Medium Flesh
OCV

No
Vaccinations

Ultrabac 8, Leptoferm 5, Lepto Shield
Horns

Polled
Pasture/Feed

Bahia, bermuda, Alfalfa cubes, organic kelp, no grain
Bred Back To

Registered Red Angus (RAAA #: 4219900)
Preg Checked

Selling as Exposed
Start Calving

March 11, 2023
# Calves

4
Age

3 months
Frame

Moderate to Large
Condition

Fleshy
Vaccinations

Ultrabac 8, Leptoferm 5, Lepto Shield
Sell Part/All

Any Number
Price

1350
Firm/Negotiable

Negotiable
Payment Terms

Cash or Cashiers check
Seller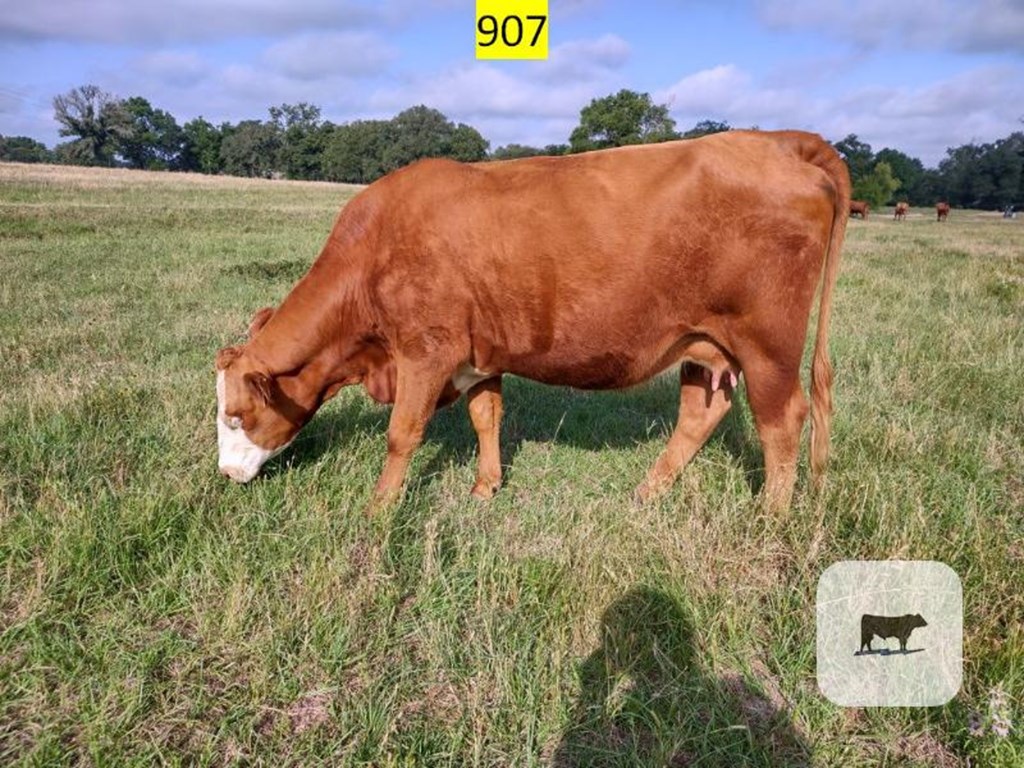 Calves sired by same bull as cows have been exposed to since June 1, 2022...
This bull is top 4% DMI EPD and top 3% ME EPD. He is in very good condition despite 100°F heat and eating only what grows in pastures where no chemicals or fertilizers have been used for the last 3 years.
Cow 904 has no calf and is expected to calve October 2022 asking $900.
David J. Smith
Home Phone: 281.623.8616
Cell Phone: 281.623.8616
Best Time to Call: Text or Leave voice mail