13 Angus Bred Heifers... W. Central TX
Listing Number

205D369
Location

W. Central Texas
Ship From

Mertzon Texas
Breed

Angus
Registered?

No
Number for Sale

13
Origin

Home Grown
Age

17 months old
Est. Weight

875 lbs
Frame

Moderate
Condition

Medium Flesh
OCV

Yes
Vaccinations

Brucellosis & 2 rounds of Scour Boss 9, Anthrax, Vision 20/20 w spur &Cattle Master Gold FP5L5.
Horns

NO
Pasture/Feed

Grass w/HLS tubs & cubes
Bred To

Registered Low Birth Weight Leachman Stabiler & Registered Low Birth weight Angus Bull
Preg Checked

Selling as Exposed
Start Calving

December 8 2022
Sell Part/All

Buyer Takes All... Excluding Unmerchantable Cattle
Delivery Date

Available now
Price

$1325 per head
Firm/Negotiable

Negotiable
Payment Terms
Seller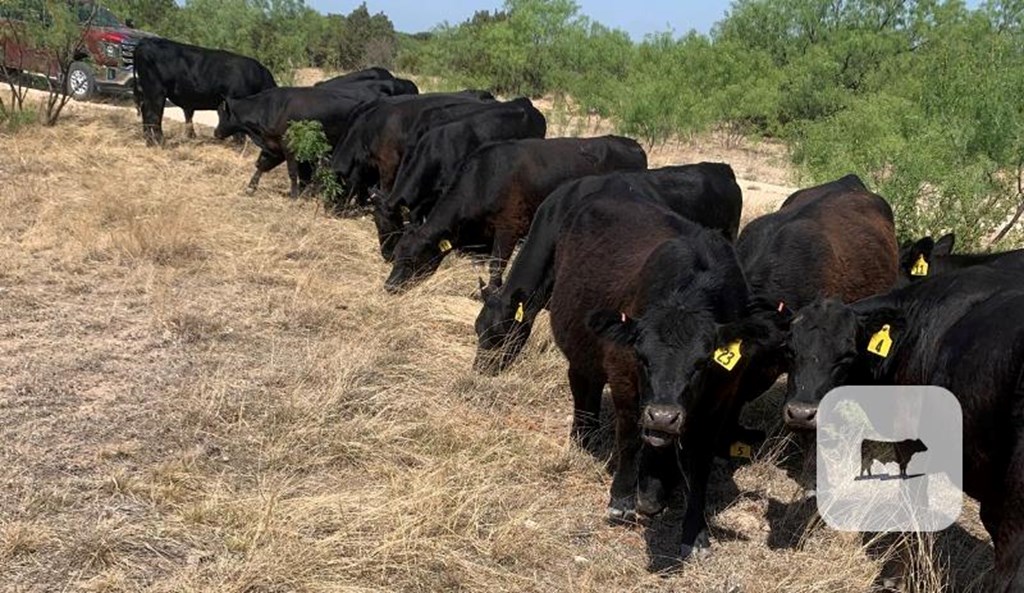 I planned on keeping these Heifers but will sell due to dry conditions.
They are out of good moderate framed straight angus cows and Registered Express Angus Bulls.
They are very gentle and have had all vaccinations, 2 Rounds of Brucellosis, Scour Boss 9, Vision 20/20 w/ spur , Anthrax & Cattle Master Gold FP5LV.
Please - Serious inquiries only.
Doug Gryder
Home Phone: 325-450-2443
Cell Phone: 325-450-2443
Best Time to Call: 7:00 AM - 9:00 PM