14 Red Angus Rep. Heifers... Southwest OK
Listing Number

203D883
Location

Southwest Oklahoma
Ship From

Eldorado, OK 73537
Breed

Red Angus
Registered?

No
Number for Sale

14 Head
Origin

Home Grown
Age

1 year old
Est. Weight

650 lbs
Frame

Moderate
Condition

Thin
OCV

Yes
Vaccinations

20/20 Vision 7, Multimin, Triangle 5 and Bovilis PHM and Longrange at Branding. Vision 8/Som, Bovishield Gold 5, Presponse HM, Multimin, Endovac Bovi, injectable ivermectin and Synanthic at weaning. Revaccinated with Express FP 10, 2 weeks post weaning.
Horns

none
Pasture/Feed

Dry bluestem, cubes, protein tubs, mineral and salt.
Implanted

no
Open

yes
Weaned

October 3, 2021
Sell Part/All

Contact Seller
Delivery Date

Immediately
Price

$1,300 per head
Firm/Negotiable

Firm
Payment Terms

Wire transfer or certified funds
Seller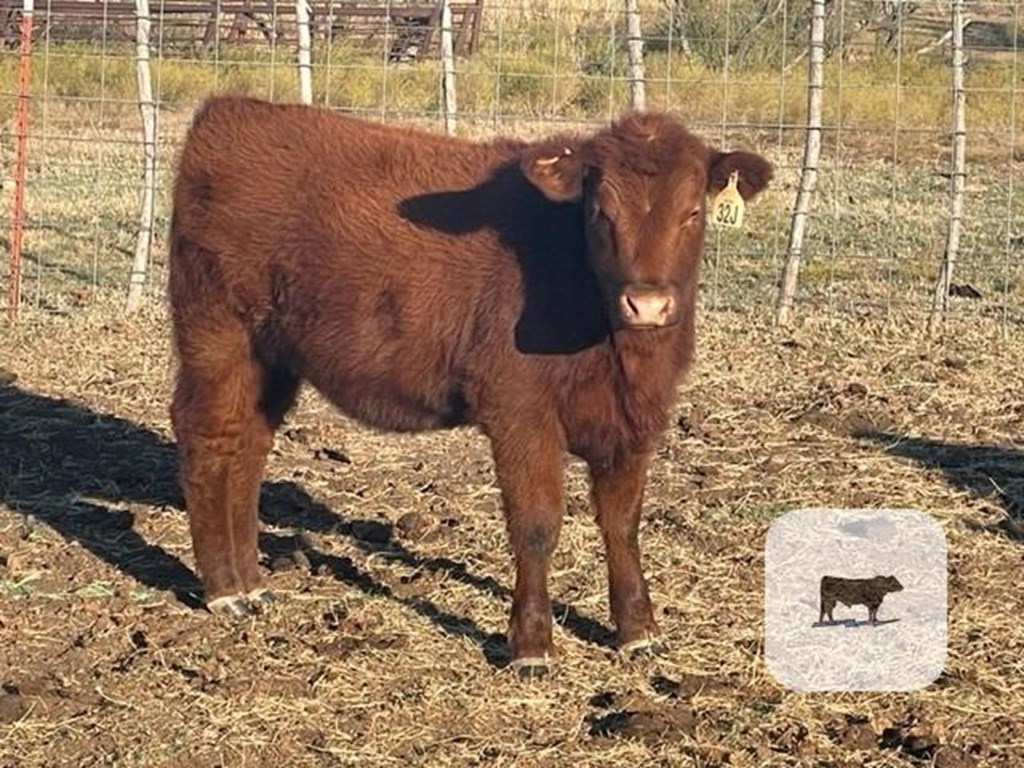 This small set of heifers were set up to be replacements for me...
Far SW Ok is in drought situation and I've got to let them go.  
5 of the 14 are AI's. They were born between February 12- April 19, 2021.
No family brand, but they do have a year brand on the left ribs.
These heifers are certified through the red angus feeder program.
EID's, calfhood vaccinated.
They are all natural with no implants or antibiotics.
The feed and mineral we use are certified by letter from the manufacture to be all natural.
These heifers weaned at 530 but have been on dry grass all winter.
George Mitchell
Cell Phone: 405-401-2280
Best Time to Call: Anytime