242 Red Angus Bred Heifers... N. Central SD
Listing Number

112C585
Location

N. Central South Dakota
Ship From

Herreid SD
Breed

Red Angus
Registered?

No
Number for Sale

242
Origin

Native
Age

Coming 2 Year Olds
Est. Weight

1,050 lbs to 1,150 lbs
Frame

Moderate to Large
Condition

Medium Flesh
OCV

Yes
Vaccinations

Given before breeding : Pre-breeding shots, Vira-Shield 6+VL5 HB and Long Range Injectable…. Given At time of Ultra Sound : Booster of Vira-Shield 6+VL5, I-Site/Autogenous Pinkeye vaccine combo, and 1st round of Scour Boss 9
Horns

Polled
Pasture/Feed

Chopped hay pile mix of rye, wheat, hay. Plus corn, and dry distillers
Bred To

Proven calving ease Beastrom / Thortenson Red Angus Balancer heifer bulls
Preg Checked

Already Checked
By Whom

Ashley ND Vet Clinic, Katelyn Stanton
Start Calving

Early March
Finish Calving

Late April
Sell Part/All

Any Number
Delivery Date

Available Now… See comments below
Price

$1,900
Firm/Negotiable

Negotiable
Payment Terms

Wire Transfer, Verified Funds
Seller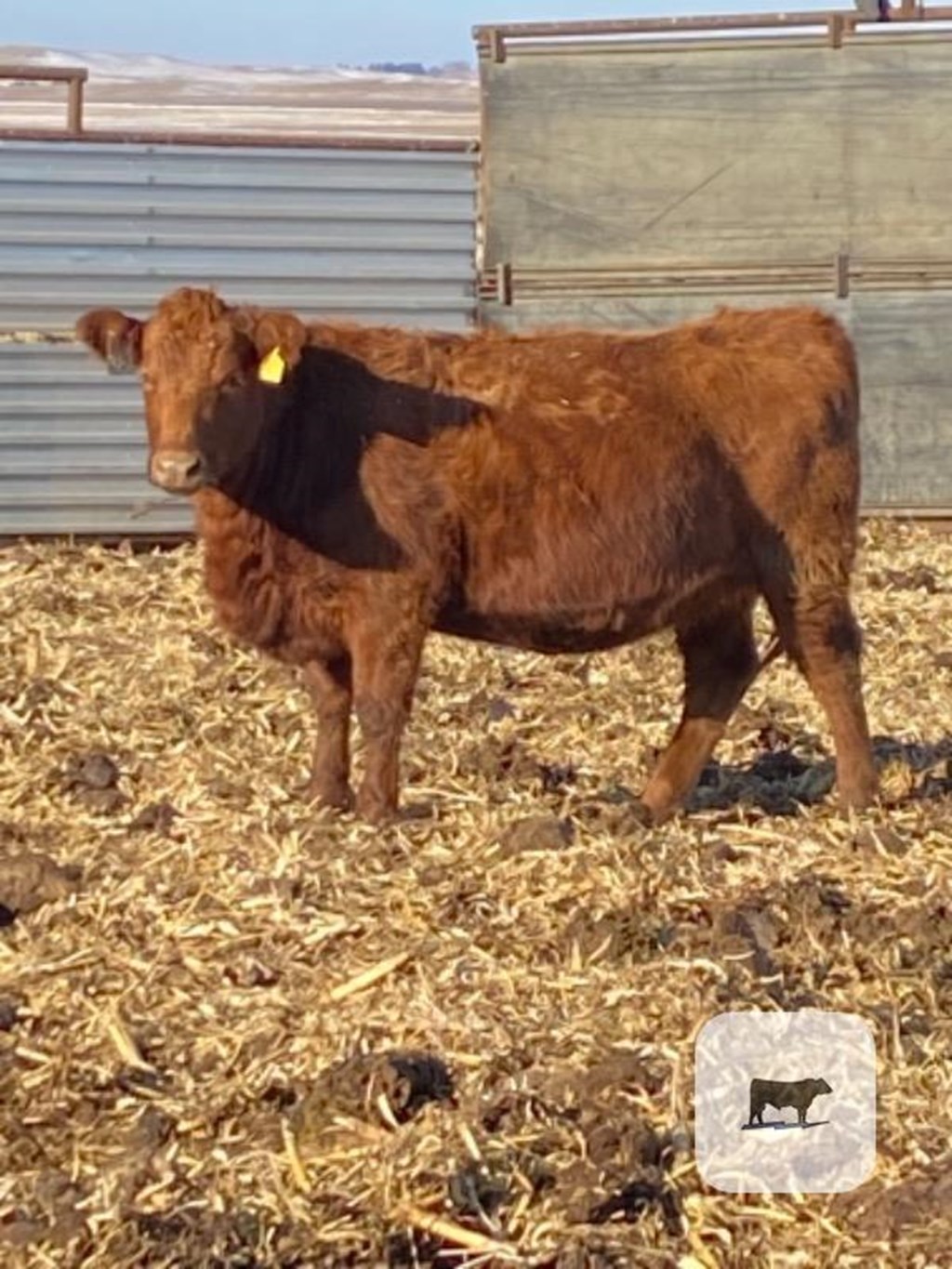 All cake broke, very tame, with excellent dispositions!!
We strive on that! Ultra sound tested with individual calving dates available.
Can pick up now or I will feed into mid January no additional charge.
129 head to calf from March 1 to March 10 (10 day window).
54 head to calf from March 11 to March 20 (10 day window).
24 head to calf March 21 to March 31 (11day window).
17 head to calf April 1 to April 10 (10 day window).
18 head to calf April 11 to April 30 (20 day window).
Also have 21 Red Baldys to calf Feb 22nd to April 30th, all bred to a powerful black balancer heifer bull.
We've been breeding and raising heifers now for 10 years. All heifers are home raised and bought from select groups I've bought from before over 10 years now. We use the same mans bulls our entire lives now!!
Proven easy calving along with high maternal traits to raise a big calf at weaning time.
Bieber genetics are mixed in our bulls breeding program!
Call, text, or email if you have any questions at all!
Clint Ebel
Business Phone: 605-848-0291
Home Phone: 605-848-0291
Cell Phone: 605-848-0291
Best Time to Call: Anytime