45 Hereford Cows... S. Central ND
Listing Number

111C370
Location

S. Central North Dakota
Ship From

Napoleon ND
Breed

Hereford
Registered?

No
Number for Sale

45
Origin

Native
Age

Coming 3 to 6 year olds
Est. Weight

1300-1350 lbs.
Frame

Large
Condition

Medium Flesh
OCV

No
Horns

None
Pasture/Feed

Pasture
Bred To

Registered Black Angus mostly or Charolais
Preg Checked

Already Checked
By Whom

Ashley vet clinic
Start Calving

April 1 st
Finish Calving

June 5 th
Sell Part/All

48,000 lb. Load Lots
Delivery Date

Now
Price

$1485 per head
Firm/Negotiable

Firm
Payment Terms

Wire
Seller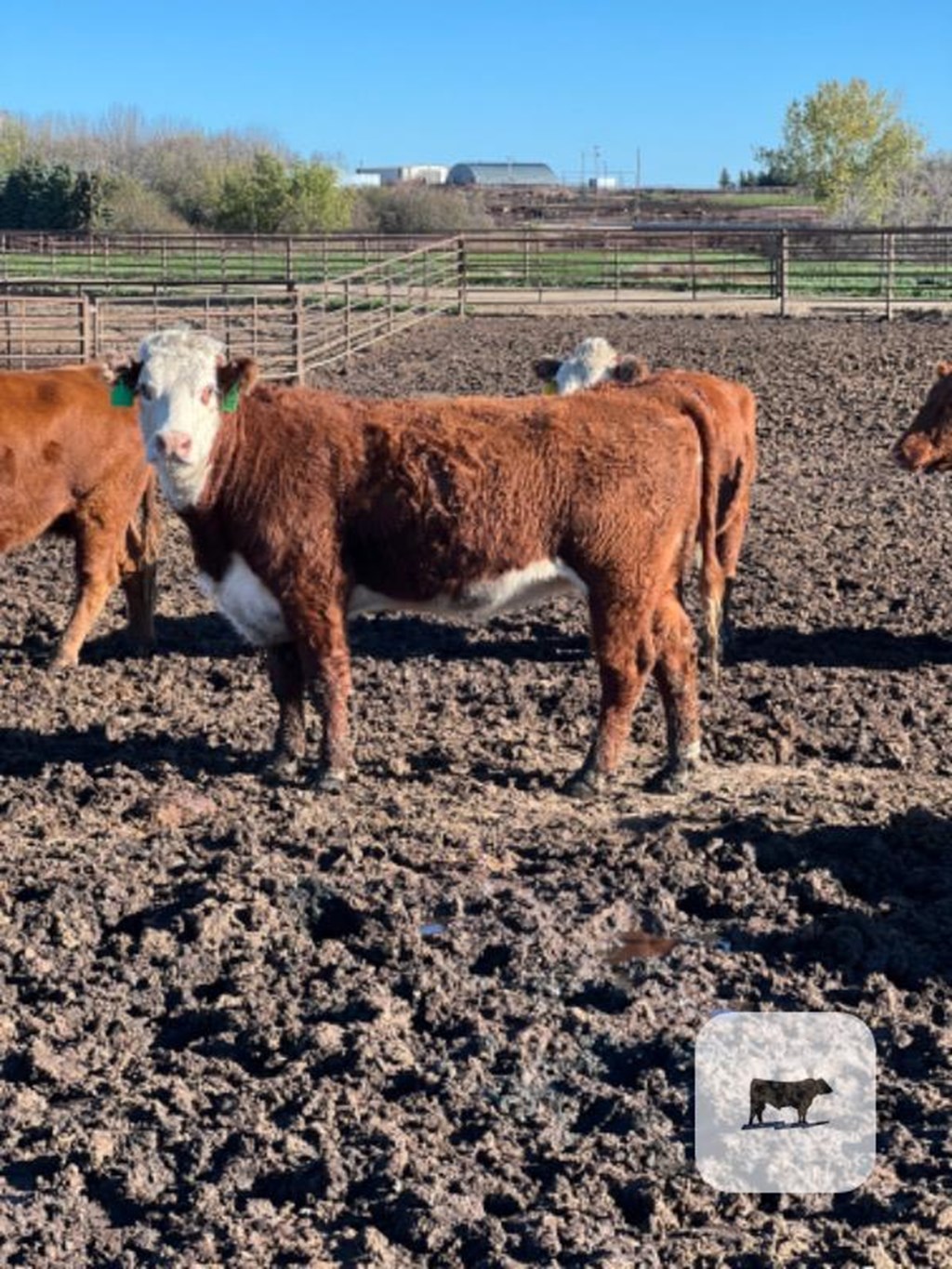 Young Hereford cows Mostly coming 3 and 4 year old cows with some 5 and 6 year old cows on them.
Tagged for the year they were born and ultra-sounded.
Calf april 1 st for 65 days
Most are bred to Hollenbeck Black Angus bulls. With a few being bred to Charolais bulls.
These are good northern Herefords that will raised big f1 calves.
They are priced to sell, selling due to our dry conditions.
Can help find cheap reliable trucks. $1475 for all 45 hd.
2 Bitz Cattle Co
Home Phone: 701-321-0672
Cell Phone: 701-321-0672