17 Reg. Angus Bulls... S. Central OK
Listing Number

109D174
Location

S. Central Oklahoma
Ship From

Tupelo, Oklahoma
Breed

Angus
Registered?

Yes
Registry

AAA
Number for Sale

17 Head
Origin

Home Grown
Age

14 to 24 months
Est. Weight

1,400 lbs
Birth Weight

Data available on each bull
Fertility

Will Guarantee Fertile
Scrotal Circm.

36 - 42 cm
Frame

Moderate to Large
Condition

Fleshy
Vaccinations

Ultrabac 7, Pirimid 5 + Presponce, Pinkeye, wormer, Valbazon
Horns

Naturaly Polled
Pasture/Feed

Developed on large range pasture with some feed for handling
Sell Part/All

Any Number
Delivery Date

Available now
Price

$3,000 to $4,000 per head
Firm/Negotiable

Negotiable
Payment Terms
Seller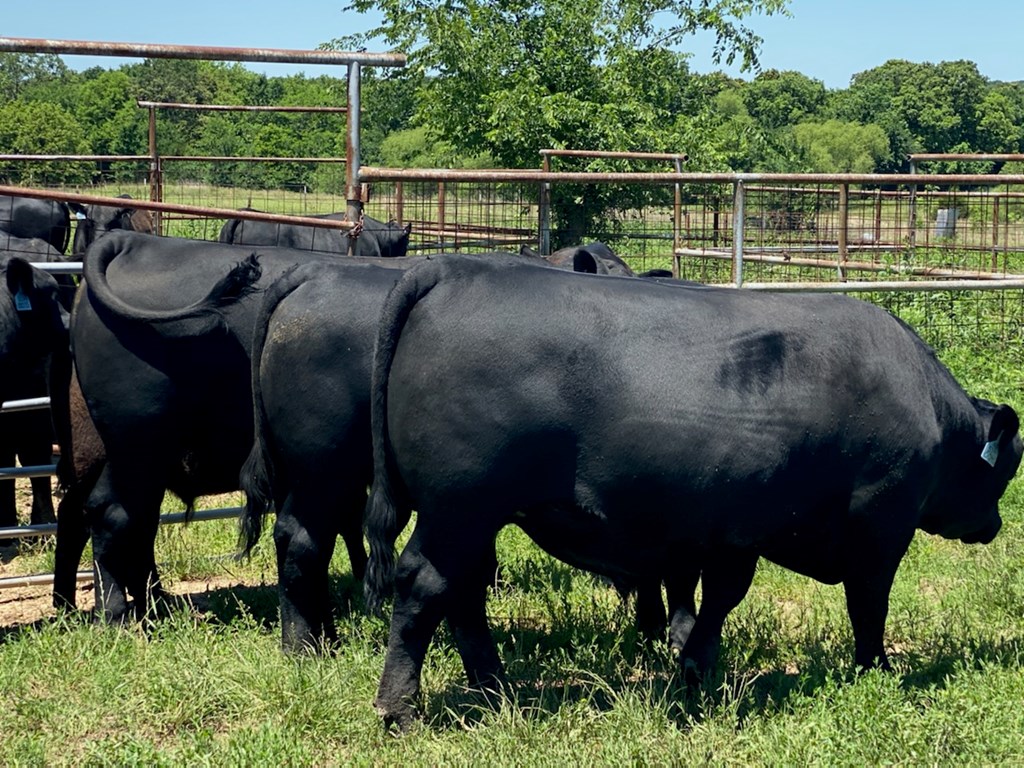 Sired by industry leading bulls such as SAV RESOURCE, SAV QUARTERBACK, SAV RENOWN, SAV RAINFALL, SAV RAINDANCE, SAV HARVESTER, SAV FOREFATHER and more.
Developed with a focus on heavy muscle, depth of rib, sound feet and longevity in mind.
Not over-conditioned and not the kind to melt once really put to work!
VC3 Angus Ranch
Dustin Van Cleave
Business Phone: 903-436-0765
Home Phone: 903-436-0765