6 Reg. Hereford Cows...East Central OK
Listing Number

109D148
Location

E. Central Oklahoma
Ship From

Stigler, OK 74462
Breed

Hereford
Registered?

Yes
Registry

American Hereford Association
Number for Sale

6
Origin

Home grown, Idaho
Age

7-9 years
Est. Weight

1200 lbs
Frame

Moderate to Large
Condition

Medium Flesh
OCV

Yes
Vaccinations

Alpha, Pyramid, pinkeye, dewormed, foot rot
Horns

One horned, rest polled
Pasture/Feed

Bermuda grass, 14% cattle ration
Bred To

registered hereford bull
Preg Checked

Already Checked
By Whom

Dr. Kevin Fenton, DVM
Start Calving

November, 2021
Finish Calving

December, 2021
Sell Part/All

Any Number
Delivery Date

Available now
Price

$1400
Firm/Negotiable

Firm
Payment Terms

Cash
Seller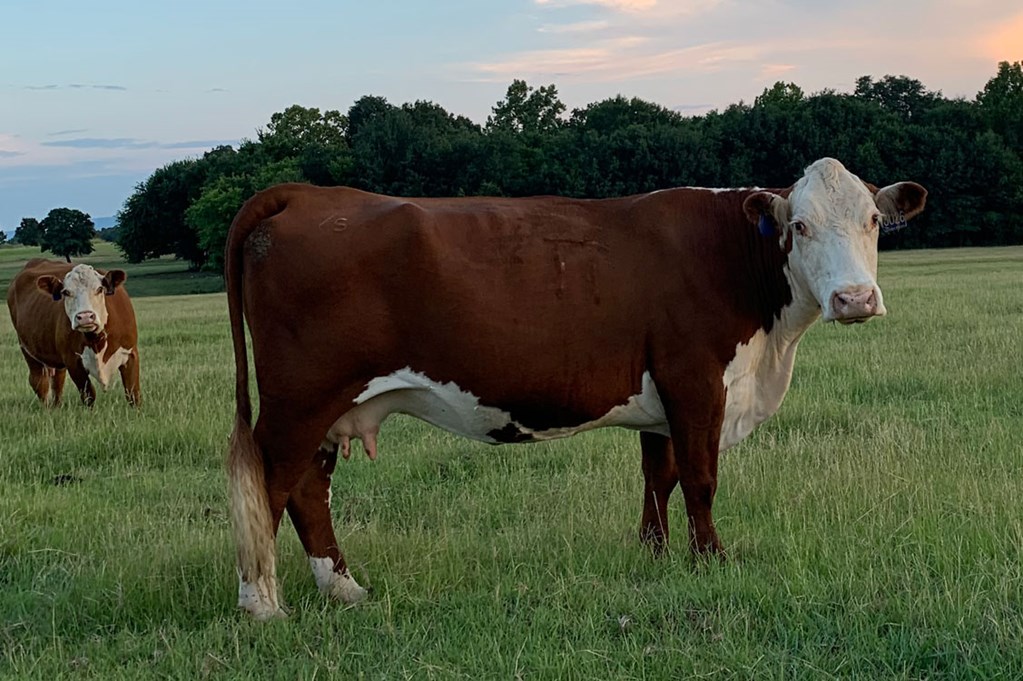 Want a good start to owning a wonderful herd of herefords? Here is your chance!!
All cows are proven producers.

We have owned them for 6 years and they have never missed producing a beautiful calf.

They have been kept up to date on all vaccinations.

All are in excellent health.

All were confirmed 2-3 months pregnant on 6/23/21 by a vet.

Feel free to contact for more info!
Mouser Herefords
Contact: Vicki Mouser
Business Phone: 918-855-4586
Home Phone: 918-855-4586
Cell Phone: 918-855-4586
Alternate Contact: Bobby Mouser
Alternate Contact Phone: 918-381-8118
Best Time to Call: Anytime