1 Reg. Black Hereford Bull... Northwest AR
Listing Number

109C214
Location

Northwest Arkansas
Ship From

Lowell AR
Breed

Black Hereford
Registered?

Yes
Registry

Black Hereford
Number for Sale

1 Head
Origin

Arkansas
Age

4 years old
Est. Weight
Birth Weight
Fertility

Will Guarantee Fertile
Frame
Condition
Horns

Polled
Price

$5,000
Firm/Negotiable
Payment Terms
Seller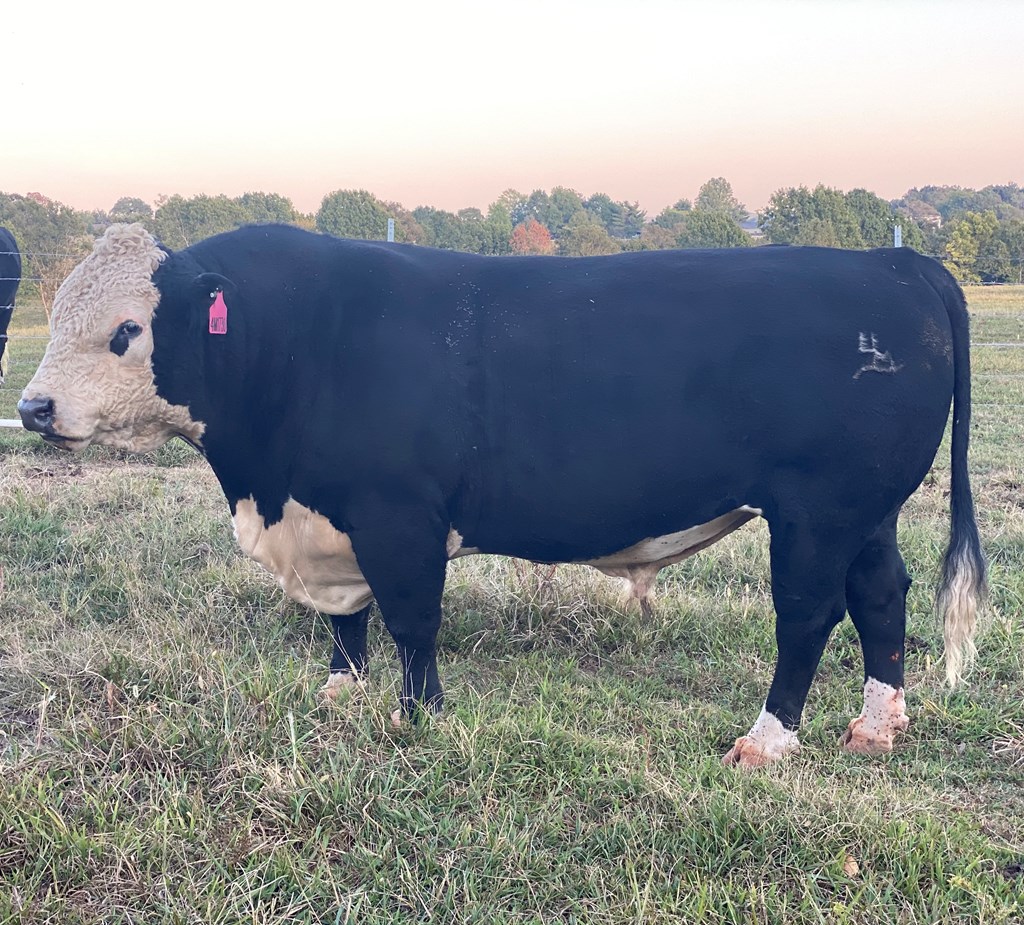 Almost 4 year old proven Bull... Purebred and Polled
Proud as we can be of Bandit, only selling to change herd sire.
Pictures include his offspring behind him.
We have had him with registered black Herefords and commercial angus, heifers to cows with zero covering or birthing issues.
By saying hey Bull and a bucket/sack you could walk him from and to anywhere, docile as they come.
Several more years and great looking calves left with this big guy. 
Jonathan McJunkins
Home Phone: 479.640.3303